GIANT Colour Belt Grading Test Results July 2018
Written on the 21 July 2018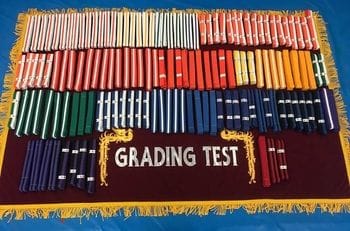 Time to show your skills and test your boundaries to get to the next level!!
The next GIANT Colour Belt Hapkido Grading test is held at the dojang 170 Stoney Creek Road, Bexley NSW.
Remember to pack your full uniform with correct badges, water, towel, student workbook and sparring gear (intermediate & advanced students). All parents must have completed their child's behaviour forms and all fees handed in prior to the grading day. No payments will be accepted on the day!
Please know that passing is not a guarantee. If you or your child are unsuccessful at the Grading, take it as a chance to improve and come back harder next time.
Do not be late or you cannot grade!!!
Photo and video is allowed on the day.
If you have any questions about the Grading process, please do not hesitate to contact us on 9502 2626.
The next Grading Test is as follows:
Term 3
Registration ends TBC
Grading Day 1 - Friday 26th October 2018
Grading Day 2 - Saturday 27th October 2018
The Grading schedule for the remainder of 2018 is as follows:
Term 4 - First week of February 2019
If for any valid reason you cannot make the scheduled grading day, a make-up grading is allowed on the following Friday. However Make-up Grading's require Instructor approval in advance.
Below are some video highlights of previous colour belt grading events. This can give you an idea of the mix of skills from all different age groups from kids through to adults that you can see at a typical colour belt grading @ GIANT.