GIANT Dojang will be closed for the Labour Day public holiday coming up on Monday, 2 October 2017.
Dojang will be closed from Friday 29th September and classes will resume Wednesday 4 October 2017.
We hope you enjoy your long weekend break from training and come back revitalised and refreshed!
Read More ...
You dont want to miss this... Raymond Floro has instructed the US Special Forces, Korean Special Forces, various SWAT teams, New Zealand Police, and does formal presentations for various Tactical Response Groups and Victorian Police. He specialises in: - Filipino Boxing - Impact, Flexible and Edged Weapons - Con...
Read More ...
Demo Team Training is on the following Friday's the 1st, 8th and 15th of September 2017. Next Demo Show is on at the Lugarno Lions Festival at Gannons Park Lugarno on the 17th September 2017. Click this link to go to the Spring Festival Website Note we will be at Stall E204 and on the Maso Stage at 12pm and 2:1...
Read More ...
A special class catered for all the Dads at GIANT! All fathers are welcome to get on the mat with their kids and have some martial fun! Please share this free event to other dads with kids who you feel would benefit or just enjoy the great feel of the friendly GIANT family vibe! Class starts at 7:00pm! Check out some footage of la...
Read More ...
This picture taken post a Black Belt Club class recently states it all!! All participants were left breathless, yet empowered! The GIANT Black Belt Club allows all students of the Purple Belt level and above to get together twice per month for advanced training. Once you reach Purple Belt you will be invited to take part in this class whi...
Read More ...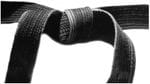 Get to train with an 8th Degree Grandmaster with over 40 years of Martial Arts experience!!! The Masters Club Training incorporates all facets of the beginner curriculum concepts forged into the Black Belt advanced techniques of combinations, counters, weapons, pressure points and flows. This training is reserved only for Black Belts cert...
Read More ...
Time to show your skills and test your boundaries to get to the next level!! The next GIANT Grading test is held at the dojang 170 Stoney Creek Road, Bexley NSW. Make sure you organise your "Grading Buddies" who have been fully trained in your techniques. Your grading buddy should preferably not be students also grading but stud...
Read More ...
An injury can drain your motivation. Avoiding injury can be achieved by always warming up correctly, constant stretching and taking your time learning techniques. Unfortunately, however all physical activity carries a risk of injury. If you are to sport an injury, tell your instructor immediately, record it and take note of the following info...
Read More ...
Flexibility is fundamental to any martial artist independent of their skill level. Keeping a good degree of flexibility in the whole body is important. As a martial artist, we concentrate mainly on lower back and leg flexibility, specially the coxofemoral (hip) joint. But we shouldn't forget the rest of the body. Full body stretch...
Read More ...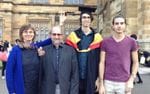 The benefits of good exercise are well documented...and martial arts takes that exercise to another level developing habits for life such as Focus, Discipline and the "will" to succeed! Do you not think your child needs these attributes to succeed academically? In our experience we have zero doubt they do as the best student...
Read More ...
Articles via RSS