Black Belt Grading Day
Written on the 1 October 2019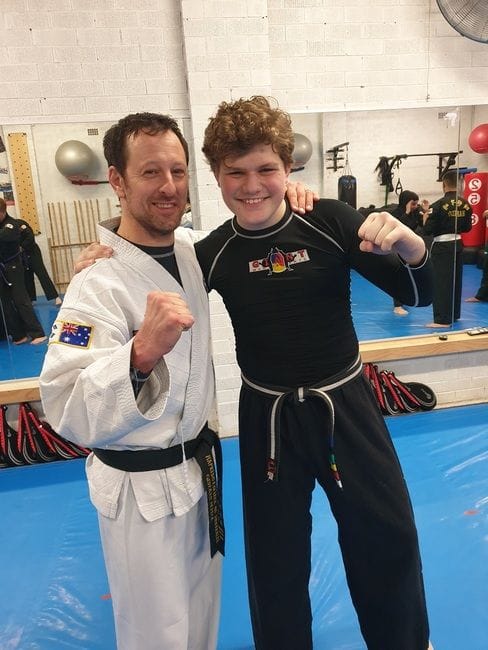 Come along and support young William McKay on his BIG DAY!!! He started training with Instructor Giorgio in 2009 and is finally ready for one of his toughest days yet. Be sure to wish him luck!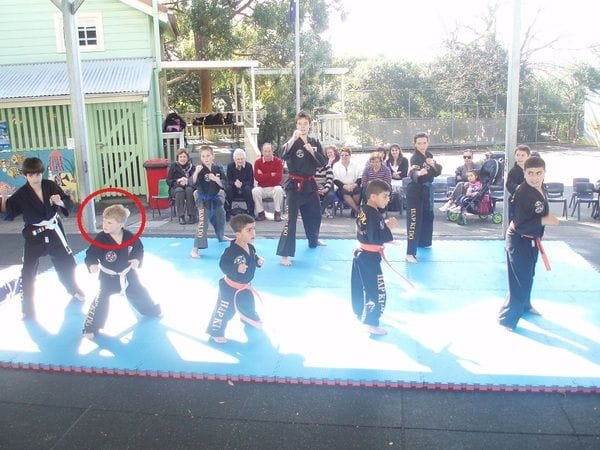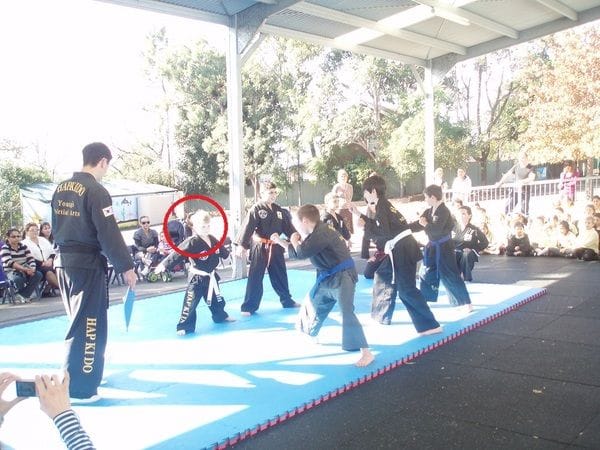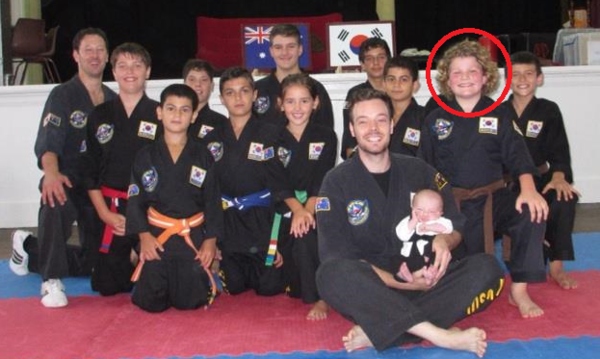 One of the greatest challenges an individual must look to get through to completing is the Hapkido Black Belt Test set by the Martial Arts College International (MACI)!
This test is recognised by the Korea Hapkido Federation and once completed they will certify you for the required degree.
Once a MACI student has completed their Provisional Black Belt level within their dojang they will then be given a 15 page examination test booklet to complete in form on the day. The examination is broken down into parts consisting of:
1) Physical Strength & Endurance, including all falling techniques
2) Meditation
3) Vital Hand Striking
4) Kicking
5) Striking Combinations
6) Self Defence through all levels from White Belt to the current degree being tested
7) Self Defence Demonstrations
8) Circle Work against multiple attackers
9) Mixed Sparring
This test commences at 6:30am and must be completed by 1pm. All students going for this test must be signed off by their dojang instructor, confirming they are ready, complete their black belt application form, pay all fees required and be in good form with full uniform and sparring equipment on the day. (it is recommended to bring a spare uniform).
The two Black Belt test days for 2019 are as follows:
Saturday 13 April 2019
Saturday 12 October 2019
View the full list of Black Belt Graduates
View footage from previous tests below:
2018 - Joshua Charr and Justin Selems Souros to 1st Degree
2016 - Instructor Giorgio Repice (3rd Degree) - Eve Andersson, Pavle Cajic and Misha Cajic (1st Degree)
2015 - Tim Bonett to 1st Degree