See what some people have to say about us:
Jacques Zakhem
LOVE training here. Really good people, awesome techniques and I've become fit and strong in the process. If I didn't need to work I'd be here 24/7!!
Athena Michailou
It's been almost a year that my twins have been going to Giant Martial Arts. It was their choice from the beginning and what a great choice it was I'm so proud of their determination as it's given them confidence and most of all they are having a lot fun. It has increased their fitness and they have made a lot of friends on the way. The Giants team are amazing Anthony and Giorgio along with their student leaders are great role models for their students, always teaching them not only new techniques but life lessons in the real world, respect and discipline. I highly recommend Giant Martial Arts.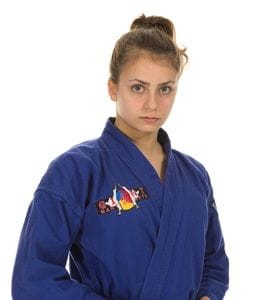 Gabriela La Cava
I've been doing martial arts for 12 years doing various of styles and knowing a lot of instructors and these instructors are the best I have ever met in the martial arts world. They are very passionate about martial arts and willing to teach and they have a lot to give which is a big plus.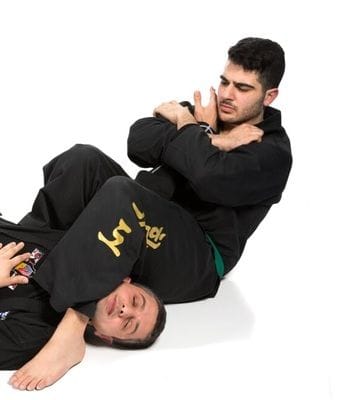 Bill Wannous
Awesome gym to train at been training here for a year now . The instructors Giorgio and Anthony are great blokes , creating very inviting atmosphere . Would highly recommend for someone trying to find a exciting way to get fit!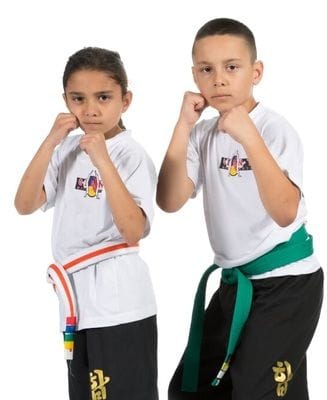 Ravi Wagaarachchi
Highly recommend Giant martial arts. Very professional organisation. Great with kids. Have definitely seen an improvement in my sons & daughters confidence, discipline & understanding of martial art. Thanks to Instructors Anthony and Giorgio for all your support!!!! As a parent I highly recommend the team at Giant Martial Arts.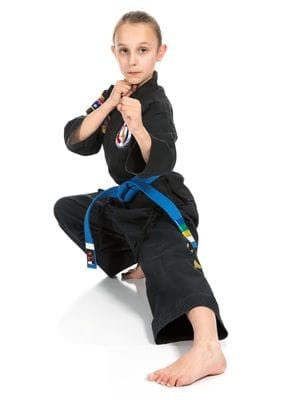 Luke Beynon
My daughter trains at Giant and is going onto her third year. Anthony and Giorgio and all the student leaders are excellent role models and terrific teachers. I am very proud to be part of the Giant Martial Arts family.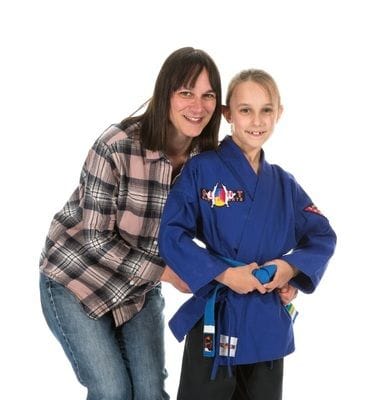 Rosalie Beynon
Giant Martial Arts was highly recommended to us for its respectful and nurturing environment. Two years later, we couldn't ask for more perfect Hapkido training for our daughter, and we look forward to many more years ahead with Anthony and Giorgio.

Anna Lau (Started in her 60's)
Come to have a free trial, it's fun, it's no pain no gain, it good, I am still here training after two years,rating 7 stars, big family here, best instructors. See you on the mat soon.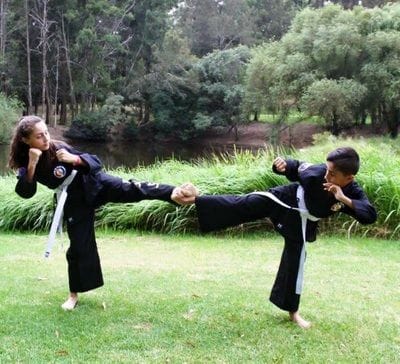 Sia Gregoriou
Both my children train at Giant, and absolutely love it! They are not only learning a life long skill in self defence, but they are also learning discipline, respect and leadership skills. Anthony and Giorgio are great instructors who are always encouraging and bringing the best in all their students!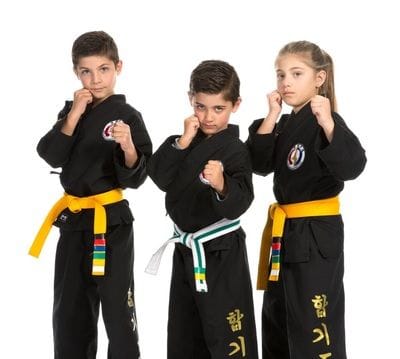 Catherine Nikas Boulos
Thanks Giant team! My 3 babes are braver, kinder and happier for the experience.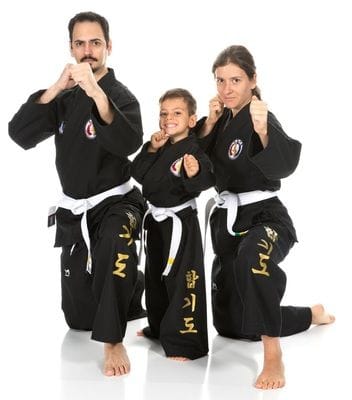 Lilia Christofi
My whole family trains with Giant Martial Arts. We have seen an improvement in our child's confidence. My husband and I are fitter, more energetic and it helps with dealing with day to day stresses. Thanks to the wonderful instructors and the community that they create we feel part of Something bigger and upholding old traditions and sharing of knowledge.
Jeff Taylor
After 30 years being involved in a variety of martial arts styles and experiencing many different instructors, sifu's and shihan's i have now found a school and instructors that i not only respect but also feel respected by. Both Giorgio and Anthony inspire and demonstrate high level of skills in martials arts but also as people. If i had young children i would feel safe knowing these guys are exceptionally good with teaching respect, honor, hard work and discipline, self control and personal integrity. I highly recommended you check these guys out yourself.
- Jeff
Tim Bonett
Being bigger won't always make you the winner! Training Hapkido with instructors Giorgio and Anthony Repice at GIANT was one of the best decisions I ever made. I have been a student with MACI for almost four years now. What a fantastic and fun environment to learn, train and constantly progress in a variety of mixed martial arts for both defense and competition. Respect, physical and mental discipline, honor, dedication, endurance, conditioning, stamina and community - to name a few traits. It is an exciting family friendly and supportive community to be apart of with fantastic instructors and a fantastic Master. I always look forward to walking into the Dojang knowing that we will learn something new and that we will have to train and work hard to earn any achievements. We don't look forward to walking out of the Dojang, not only because training is over but also because my whole body is sore from the hard training sessions!
I wouldn't want to train anywhere else in the world.
Hap Ki!
- Tim
Five kids, one family!!!
Our family that is what we call Giant Martial Arts .
Been there for 4 years, have made lasting friendships and have kept a place in our hearts forever.
I have seen my older boys grow into little men through the respect and discipline Giant has taught them.
Every time there has been a problem school or family they have helped us deal with it and that has taught my children extra respect and for that I am ever grateful.
Their martial arts experience is above the rest and the pride they have in wearing the uniform is above and beyond .
Grandmaster Ryoo, Instructor Anthony and Instructor Giorgio, thanks for being apart of our family.
The Varnava boys and Parata kids
Joanna Karalis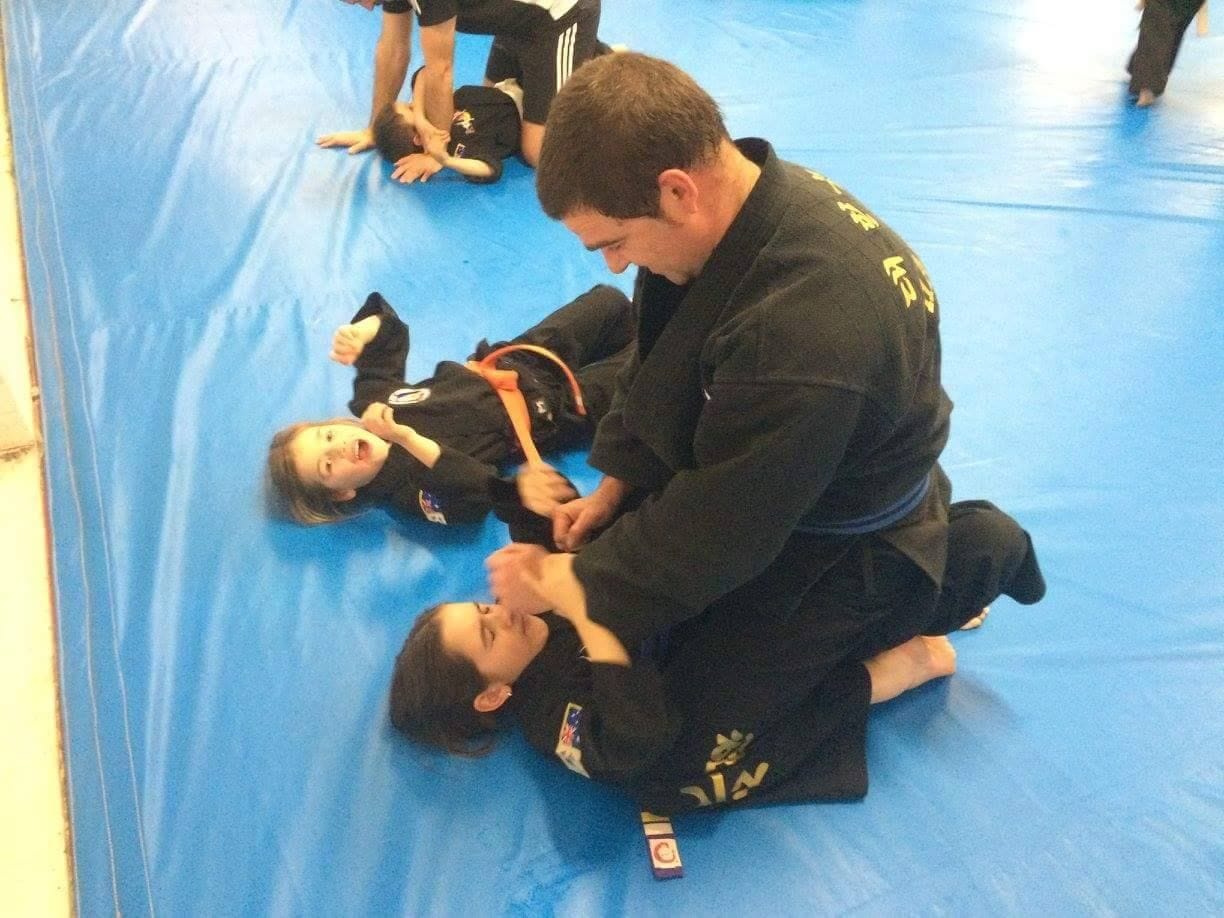 Joel and two daughters, Lulyeta and Elira
My two daughters and I train Hapkido with the fantastic instructors at Giant Martial Arts. My youngest daughter, who has only just turned 6, has been training with Giant Martial Arts for about 6 months. She has responded fantastically to the disciplines that Giant Martial Arts strive to instill in their students. In particular the onus on self-control has reinforced what her mother and I have been working on with her at home, and it has resulted in a marked improvement in her academic life. She also enjoys the camaraderie with the other students, and particularly enjoys the games the class plays at various stages of the lesson. My eldest daughter who is soon turning 9 years old, has been training with Giant Martial Arts for over 3 years now and has achieved the level of Advanced Blue Belt in Hapkido. Participating in multiple lessons every week for the last 3 years has left a highly noticeable effect on her physical fitness, she is stronger and fitter than most kids her age. This results in excellent achievement in sports, particularly athletics, at school. She has confidence in herself and her abilities. She rarely lets intimidation affect her, and this results in her being selected in leadership roles at school, she has even remained calm and non-violently diffused bullying situations with older kids at school. I have been training with Giant Martial Arts for over two years now. After watching my eldest participate for a year, I decided to sign up and join in the adult class. Since then I haven't looked back. I have quit smoking to better my fitness, and I have lost weight, much to my wife's delight. I am now fitter than I have ever been. The classes are fun and I have met some people who I now call mates. The best part of the classes is the way everyone supports each other's training experience, egos get left at the door. I wouldn't hesitate at all to highly recommend, as a father and student, Giant Martial Arts to anyone interested for themselves and/or their children."
- Joel
Orion Jandera
My 7 year old son Zac (pictured with his friends at his 7th Hapkido birthday party) has been practicing Hapkido for two and a half years. We travel from Five Dock to Bexley every week for training because Anthony from Giant Martial Arts is an excellent Hapkido instructor and role model. Giant Martial Arts provides an extensive and challenging curriculum. Every student is encouraged to be confident, respectful, helpful and to try their best. Hapkido has helped improve my sons focus, improved his physical well being and enabled him to understand that if you work hard and apply yourself everyone can achieve great things. I would highly recommend Giant Martial Arts.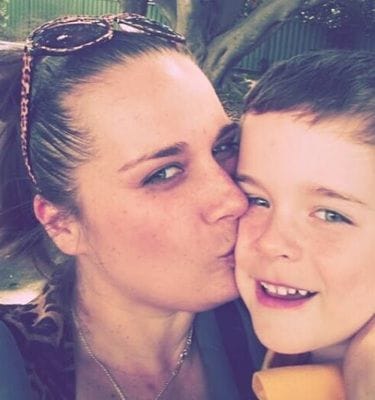 Kylie Bonassi
I cant talk highly enough of Anthony and Giorgio. They are wonderful with the kids, its a GIANT happy, safe, family environment.
My 6 year old has gained so much confidence and loves to train. He has made many new friends amongst his peers at Giant, and looks up to the fantastic student instructors. Looking forward to my toddler coming of age and starting soon, he can't wait to be on the mat!
Highly recommended.
- Kylie
George Skarmoutsos
Giant Martial Arts a Must. Anthony & Giorgio are fantastic instructors and dedicated professionals. I have had many lessons with them and they are a breath of fresh air. Thanks Guys - will be bringing our son to Giant when he is old enough.. 5 STARS - Highly Recommended
Fatima Berisha Emerton
I have two girls at Giant, 8 year old and a 6 year old. It is nice to know that when they enter high school in the future, they will be able to not only be confident but be able to look after themselves. As a parent, it is the reassurance that as your child grows up they can look after themselves when you are not there. Great place, great instructors and highly recommended for all children.