Subscribe to our Newsletter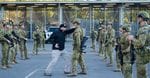 Kinetic Fighting (KEF) are world leaders in combat and skills enhancement. An elite team, comprised of former Australian Special Forces members and martial arts experts, have developed highly-advanced and customised skills-enhancement courses for the Australian Defence Force and other government agencies. This training is now is being off...
Read More ...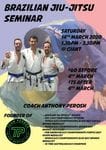 We welcome again head coach and 4th Degree BJJ Black Belt Anthony Perosh to our academy. Spend some quality 1 on 1 time with a UFC legend and BJJ World Masters Champion. He will share techniques, stories and answer anything you would like to ask. He will specifically cover BJJ and Wrestling techniques without a Gi/Uniform. Where: GIANT...
Read More ...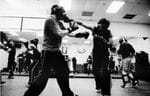 We are having another combined interclub sparring session for Australian Hapkido Association (AHA), Sheedy Taekwondo, Martial Arts College (MACI), Giant Martial Arts and other invitation only students. Our organisations have shared over a decade of history training together so let's keep this event going. Last one was in April 2019. T...
Read More ...
Congratulations to all students who passed the recent grading which completes Term 4 from 2019. There were 11 different grading test groups from Wednesday through to Saturday. Special mention to Bill Wannous, Leonidas Triantafyllou, Antonia & Chris Gregoriou on achieving their Brown Advanced Belt level. An ama...
Read More ...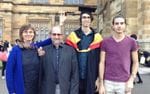 The benefits of good exercise are well documented...and martial arts takes that exercise to another level developing habits for life such as Focus, Discipline and the "will" to succeed! Great academics and philosophers since Socrates and Plato had practiced combat which, for more than just physical, attributed the benefits of Co...
Read More ...
Congratulations to the recent Students of the Month who have shown great effort, attitude and dedication toward their training, shining above the rest. Only one student gets chosen in each of the martial art programs. Remember that once you receive a Student of the Month award, you are in the running for Student of the Year! In ...
Read More ...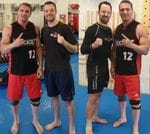 Kenneth Wayne Shamrock born February 11, 1964 is an American mixed martial artist and professional entertainment wrestler. A UFC Hall of Fame member, Shamrock is widely regarded as one of the biggest stars in the history of MMA, as well as an icon and pioneer of the sport. He has headlined over 15 main events and co-main events in the UFC...
Read More ...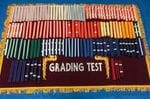 Time to show your skills and test your boundaries to get to the next level!! The next GIANT Colour Belt Hapkido Grading test is held at the dojang 170 Stoney Creek Road, Bexley NSW. Remember to pack your full uniform with correct badges, water, towel, student workbook and sparring gear (intermediate & advanced students). All paren...
Read More ...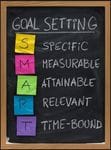 Some of the reasons people train at GIANT are to improve their self-defence, fitness, child's focus, confidence, competition or overall health and more. However to get the most out of your training and your life in general it is better to set specific goals to make a real difference in your life. It all starts with your reason, your w...
Read More ...
Congratulations to everyone who passed their new armband ranks at the recent Kickboxing beginners grading test at GIANT. Let's kick away at the next three months and aim higher for the March spring grading! More photos on Facebook If you would like more information on the art of Kickboxing click this link C...
Read More ...
Articles via RSS