Subscribe to our Newsletter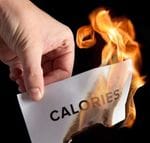 Martial Arts has been proven to be a good way to burn calories and shred fat. This article will provide real evidence from three GIANT Martial Arts male adult students who weigh approx 75-80kg. One student has monitored his classes from last October 2018, so we have almost 6 months of calorie burning evidence. Before we get into the class...
Read More ...
Congratulations to the recent Students of the Month who have shown great effort, attitude and dedication toward their training, shining above the rest. Only one student gets chosen in each of the martial art programs. Remember that once you recieve a Student of the Month award, you are in the running for Student of the Year! Feb...
Read More ...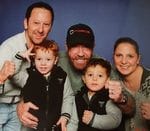 There is alot to be said about this phenomenal martial artist. He is among the first generation who popularised martial arts on T.V, training and co-starring with the likes of Bruce Lee, Sylvester Stallone, Jason Statham, Arnold Schwarzenegger, Bruce Willis and Jean-Claude Van Damme to name a few. Carlos Ray Norris (born March 10, 1940) i...
Read More ...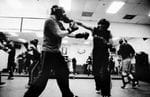 We are having another combined sparring session for Australian Hapkido Association (AHA) students and Giant Martial Arts students. Our two organisations have shared a long history of training together since 2007 so let's keep this event going. Last one was in November 2018. The aim of the session is to provide students the opportunity...
Read More ...
Congratulations to all students who passed the recent grading which completes Term 4 from 2018. Special mention to Gabriela La Cava, Denzel Pirini and Xavier Lorenzo who got their Brown Belt and to Justin Souros, Joshua Chaar and James Harris who are continuing through their Black Belt levels towards 2nd degree. More photos on Faceboo...
Read More ...
The Demo Team is KICKING back into gear for 2019! If you are interested in increasing your skill level and gain confidence to the ultimate level, you are welcome to join our Demo team. First training session of the year is on Friday the 15th February 2019 at 5:30pm. Being part of the Demo Team will take your Martial Arts skill to ...
Read More ...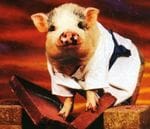 Year of the Pig!!! Be sure to smash a pork chop on the day!!! Happy Lunar New Year to all who celebrate it!!! Saehae Bog Manh-i Bad-euseyo (Korean) Gong Xi Fa Cai (Chinese-Mandarin) Gong Hei Fat Choy (Chinese-Cantonese) Chuc Mung Na Moi (Vietnamese) Check out Instructor Anthony atop a traditional war cha...
Read More ...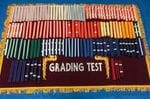 Time to show your skills and test your boundaries to get to the next level!! The next GIANT Colour Belt Hapkido Grading test is held at the dojang 170 Stoney Creek Road, Bexley NSW. Remember to pack your full uniform with correct badges, water, towel, student workbook and sparring gear (intermediate & advanced students). All paren...
Read More ...
GIANT Dojang will be closed for the Australia Day public holiday weekend coming up on the 26 January 2018. The Private Lesson marathon will still take place on the Friday night and we will be closed on the Saturday and Monday. Classes will resume as normal on Tuesday 29 January 2019 for grading week practice.
Read More ...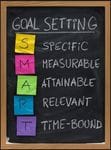 Some of the reasons people train at GIANT are to improve their self-defence, fitness, child's focus, confidence, look to compete or overall health and more. However to get the most out of your training and life in general it is better to set goals to make a real difference in your life. It all starts with your reason, your why, your l...
Read More ...
Articles via RSS