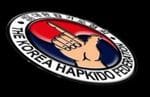 Congratulations to the GIANT Team for becoming National Champions at the National Hapkido Tournament hosted by the Australian Hapkido Federation held at the Australian Institute of Sports in Canberra on Saturday and Sunday 9th & 10th June 2018! The competition and seminars were conducted by Grandmasters of the Korea Hapkido Federation...
Read More ...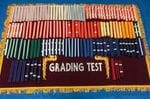 Time to show your skills and test your boundaries to get to the next level!! The next GIANT Colour Belt Hapkido Grading test is held at the dojang 170 Stoney Creek Road, Bexley NSW. Remember to pack your full uniform with correct badges, water, towel, student workbook and sparring gear (intermediate & advanced students). All paren...
Read More ...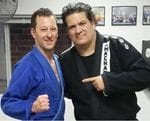 Rigan Machado (born 2 July 1966 in Rio de Janeiro, Brazil) is an 8th degree rank in Brazilian Jiu Jitsu under Carlos Gracie Jr. Rigan Machado currently teaches out of his Beverly Hills California Academy and is instructor to notable students Ashton Kutcher, Vin Diesel, Keanu Reeves, Wesley Snipes and Charlie Hunnam from the television sho...
Read More ...
Wesley Trent Snipes (born July 31, 1962) is an American actor, film producer, martial artist and author. His prominent film roles include "Bad" Music Video with Michael Jackson (1987), Major League (1989), Mo' Better Blues (1990), New Jack City (1991), White Men Can't Jump (1992), Demolition Man (1993), and the Marvel Co...
Read More ...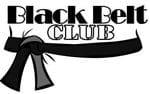 Black Belt Club is taking your training to the next level. It will allow exclusive access to advanced curriculum not taught in mainstream classes and begin to challenge students in their personal development. The GIANT Black Belt Club allows all students of the Purple Belt level and above to get together twice per month for advanced training....
Read More ...
Well done to our team for 1st place at the National Australian Hapkido Federation Championship in Canberra in June this year. Look out for our team at the up and coming local Spring Festivals later this year including the Lugarno Lions Festival coming up on September 16th. Next Demo Team Training is on Friday the 6th of July! ...
Read More ...
See pictured Instructors Giorgio & Anthony with a team on a winter training trip in South Korea. Take note of the following tips to train injury free during Winter: Arrive Early No, not to turn the heating on. To warm yourself up. In winter, it's particularly important to engage in a rigorous warm up. This isn't just t...
Read More ...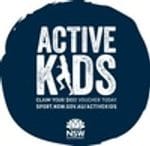 GIANT Martial Arts are proud to support the NSW Active Kids program. If your child is enrolled in School, sign up to get your $100 gift from the government for free, every year! To find out more information, please choose your child's age group below: ...
Read More ...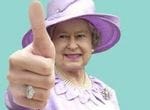 GIANT Dojang will be closed for the Queens Birthday public holiday coming up on Monday 11 June 2018. Dojang will be closed from Friday 8th June and classes will resume Tuesday 12 June 2018.
We hope you enjoy your long weekend break from training and come back revitalised and refreshed!
Read More ...
Benny Urquidez (born June 20, 1952) is an American kickboxer, martial arts choreographer and actor. Nicknamed The Jet, Urquidez was a non-contact karate competitor who later pioneered full-contact fighting in the United States. He made the transition from point to full-contact karate in 1974 the year of its inception in the USA, frequently fi...
Read More ...
Articles via RSS