Subscribe to our Newsletter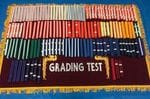 Time to show your skills and test your boundaries to get to the next level!!! The next GIANT Colour Belt Hapkido Grading test is held at the dojang 170 Stoney Creek Road, Bexley NSW. Remember to pack your full uniform with correct badges, water, towel, student workbook and sparring gear (intermediate & advanced students). All ...
Read More ...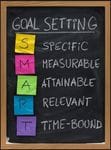 Some of the reasons people train at GIANT are to improve their self-defence, fitness, child's focus, confidence, competition or overall health and more. However to get the most out of your training and your life in general it is better to set specific goals to make a real difference in your life. It all starts with your reason, ...
Read More ...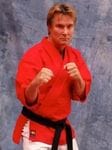 Happy Birthday to Aussie Martial Arts legend Richard Norton born January 6th 1950. Master Norton's career in the martial arts now spans over 55 years. He has trained in many styles of martial arts including Judo, Karate, Kickboxing, BJJ and various Japanese weapon systems. He is an Australian martial artist, action film star, stuntman, s...
Read More ...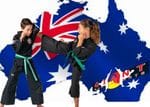 GIANT Academy will be closed for the Australia Day public holiday weekend coming up on the 26 January. We will still be open for training on Monday the 25th and closed only the Tuesday. Classes resume on Wednesday the 27th in preparation for grading week.
Read More ...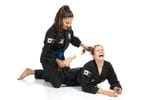 When to step in: Sometimes it works to stand back from a sibling fight for a while, because this gives children the chance to sort it out for themselves. But it's important to know when to step in to break up a sibling fight. When a disagreement gets physical or involves shouting or nasty remarks or name-calling, you need to break i...
Read More ...
Congratulations to the recent Students of the Month who have shown great effort, attitude and dedication toward their training, shining above the rest. Only one student gets chosen in each of the martial art programs. Remember that once you receive a Student of the Month award, you are in the running for Student of the Year! &nbsp...
Read More ...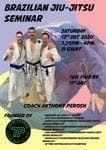 We welcome again head coach and 4th Degree BJJ Black Belt Anthony Perosh to our academy. Spend some quality 1 on 1 time with a UFC legend and BJJ World Masters Champion. He will share techniques, stories and answer anything you would like to ask. He will specifically cover his high percentage techniques that he has used for success at the BJ...
Read More ...
Recently we had a group of students participate in a grading test on one of the GIANT weapon systems of Nunchaku. Congratulations to everyone who passed their new ranks! More photos on Facebook Check out the highlight video of the grading which demonstrates the many skills the students learnt with a Nunchaku. These skills included self d...
Read More ...
Congratulations to everyone who passed their new armband ranks at the recent Kickboxing beginners grading test at GIANT. Special mention to Elvis Roda who achieved his Purple Armband rank and Joanna Gregoriou who passed her Blue Armband Rank. Great way to end the year. Let's get Kicking into 2021 and aim higher at the nex...
Read More ...
In December we held a Brazilian Jiu-jitsu grading. Congratulations to all who passed! Special mention to Andrew Bellis and Joseph Coelho on their third stripe. More photos on Facebook If you would like more information on the art of Brazilian Jiu-Jitsu click this link Check out the highlight video below: December 2020 ...
Read More ...
Articles via RSS