Subscribe to our Newsletter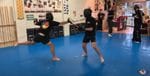 Just like our Kickboxing Sparring Invitational, we are now going to host for the first time EVER an Invitational Weapons Sparring Day @ GIANT! We have invited numerous like minded martial arts clubs throughout Sydney who teach and spar with weapons in their curriculum. The aim of the session is to provide students the opportunity ...
Read More ...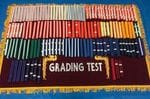 Time to show your skills and test your boundaries to get to the next level!!! The next GIANT Colour Belt Hapkido Grading test is held at the dojang 170 Stoney Creek Road, Bexley NSW. Remember to pack your full uniform with correct badges, water, towel, student workbook and sparring gear (intermediate & advanced students). All ...
Read More ...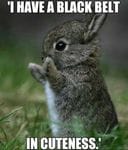 GIANT will be closed for the Easter Public Holiday break coming up on 2nd April 2021. The academy will be closed from Friday 2nd April and classes will resume Tuesday 6th April 2021.
We hope you enjoy your long weekend break from training and take the time to relax and spend quality time with your family and friends!
Read More ...
Congratulations to everyone who passed their new armband ranks at the Kickboxing grading test last night at GIANT. Special mention to Bill Wannous who achieved his Brown Armband and to John Elias, Paula Challita and Vicky King who passed their Purple Armband ranks. Great technique and sparring by all. Time to lick our wounds and a...
Read More ...
Awesome job by the students who passed their new stripe ranks at the Brazilian Jiu-Jitsu grading test on the weekend. Special mention to John Elias who did a double grading with Kickboxing and achieved his 3rd stripe on his white belt. Great technique and sparring by all. Next grading test in June! More photos on Facebook If y...
Read More ...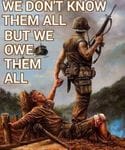 We hope you enjoy and respect this national day of remembrance and commemoration. This solemn day remembers all Australians who have served and died in war and on operational service. The 25th marks the Australian and New Zealand Army Corps 1915 landing at Gallipoli, Turkey in World War I.
Lest we forget!
Read More ...
Congratulations to the recent Students of the Month who have shown great effort, attitude and dedication toward their training, shining above the rest. Only one student gets chosen in each of the martial art programs. Remember that once you receive a Student of the Month award, you are in the running for Student of the Year! &nbsp...
Read More ...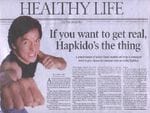 Jackie Chan born on the 7th April 1954, is a Hong Kong martial artist, actor, film director, producer, stuntman, and singer. He is well known for his acrobatic fighting style, comic timing, use of improvised weapons and innovative stunts a lot of which he performs himself. He is a Black Belt in Hapkido and trained in other Martial Art...
Read More ...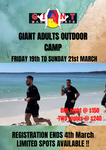 Get ready to train in the great outdoors!!! You will get to experience everything we do in everyday classes down at the whitest sands Earth...Greenpatch Jervis Bay! The overnight camp focuses on health, teamwork, survival and combat in various outdoor environments. Expect exercise, breathing meditation and movement on uneven terra...
Read More ...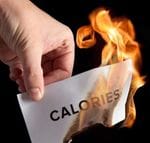 Martial Arts has been proven to be a good way to burn calories and shred fat. This article will provide real evidence from three GIANT Martial Arts male adult students who weigh approx 75-80kg. One student had monitored his classes from October 2018 to March 2019, so we have approx 6 months of calorie burning evidence. Even though it was a whi...
Read More ...
Articles via RSS