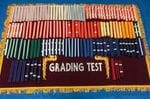 Time to show your skills and test your boundaries to get to the next level!! The next GIANT Colour Belt Hapkido Grading test is held at the dojang 170 Stoney Creek Road, Bexley NSW. Remember to pack your full uniform with correct badges, water, towel, student workbook and sparring gear (intermediate & advanced students). All paren...
Read More ...
GIANT Dojang will be closed for the Australia Day public holiday weekend coming up on the 26 January 2018. The Private Lesson marathon will still take place on the Friday night and we will be closed on the Saturday and Monday. Classes will resume as normal on Tuesday 29 January 2019 for grading week practice.
Read More ...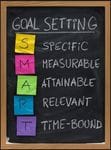 Some of the reasons people train at GIANT are to improve their self-defence, fitness, child's focus, confidence, look to compete or overall health and more. However to get the most out of your training and life in general it is better to set goals to make a real difference in your life. It all starts with your reason, your why, your l...
Read More ...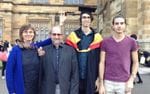 The benefits of good exercise are well documented...and martial arts takes that exercise to another level developing habits for life such as Focus, Discipline and the "will" to succeed! In light of end of year exam results being handed out, we make a special recognition to the high school and university students who kept up the ...
Read More ...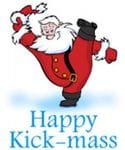 ITS XMAS TIIIIIMMMEEE!!!!!! We hope everyone is looking forward to some valuable rest time. Dojang will be closed from Friday 21st 2018 and classes will resume Monday 7 January 2019. Merry Kick-mass to all and enjoy this special time with your family and friends. Reflect on your achievements this year and let's make next year bigg...
Read More ...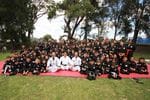 What a wonderful day this turned out to be! Big thank you too all who attended the GIANT Christmas party! Awesome to had seen such a large turnout with over 250 people in attendance. Thank you to all the Student leader members, parent volunteers and Demo Team that helped throughout the day. In addition to great weather, the Xmas party...
Read More ...
Now for the 5th year in a row, GIANT hosted a Women's Self Defence Workshop to help raise funds and awareness to stand against violence to women or anyone. The Moving Forward Foundation, like White Ribbon is committed to helping to drive change in attitudes and behaviours that lead to violence in many women's lives. Our support is...
Read More ...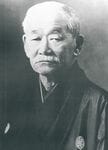 Happy Birthday to Jigoro Kano who was born on December 10th, 1860. We all have Professor Jigoro Kano to thank primarily for the ranking and belt system amongst many other contributions to martial arts. In his prime he was good friends with Sokaku Takeda (the teacher of Hapkido founder Choi Yong Sul) and they met each other often in To...
Read More ...
Happy Birthday to Professor Royce Gracie born December 12, 1966. Royce is a retired professional mixed martial artist who competed in Bellator, the Ultimate Fighting Championship (UFC) and a Brazilian Jiu-Jitsu (BJJ) practitioner. A member of the famed Gracie family, alongside brother Rickson he is considered to be one of the most influen...
Read More ...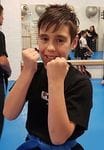 Before you read the article on how Martial Arts can end bullying, see what one of our parents had to say about how the techniques her child learnt @ GIANT really did work against a bully: From: Danielle Aktypis
Sent: Sunday, 23 September 2018 2:02 PM
To: train@giantma.com.au
Subject: Chris

Hi Anthony & Giorgio,

Just th...
Read More ...
Articles via RSS