Subscribe to our Newsletter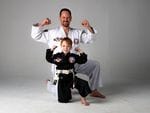 This is a special class catered for all the Dads at GIANT! All fathers are welcome to get on the mat with their kids and have some martial fun! Please share this free event to other dads with kids who you feel would benefit or just enjoy the great feel of the friendly GIANT family vibe! Fathers are welcome to attend their childs sched...
Read More ...
Congratulations to all students who passed the recent grading which completes Term 2 of 2020. There were 11 different grading test groups from Wednesday through to Saturday. Special mention to Bill Wannous, Leonidas Triantafyllou, Antonia & Chris Gregoriou on achieving their Provisional Black Belt level and t...
Read More ...
Do you remember your first Martial Arts class? Giorgio and Anthony stepped into their first Hapkido Martial Arts class together on Tuesday, 24th August 2004. Giorgio was a 21 year old young adult who was bored of lifting weights at the gym and wanted to get back into martial arts since learning Karate as a child. His friend named Davi...
Read More ...
Congratulations to the recent Students of the Month who have shown great effort, attitude and dedication toward their training, shining above the rest. Only one student gets chosen in each of the martial art programs. Remember that once you receive a Student of the Month award, you are in the running for Student of the Year! &nb...
Read More ...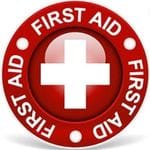 To those interested in renewing their First Aid we have locked in Saturday August 22nd from 12pm. The course will roughly run for 5-6 hours and require about an hour of online workbook prior. The First Aid certification will last 3 years. CPR for 1 year. First Aid cost =$95 CPR only = $55 These prices may vary slightly dependi...
Read More ...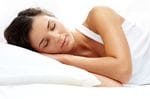 You're lying in bed; you know you're tired or supposed to be tired and you just cannot get to sleep! It seems that now more than ever, trying to exhaust ourselves is an impossible task and nights are becoming a restless mess! Although we don't have a one trick fix that will send you to sleep in seconds, and stress being an inc...
Read More ...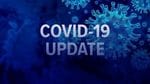 Dear members, We here at Giant Martial Arts are committed to keeping our members and their families as safe as possible. This includes both our training methods and our health & safety requirements. Unfortunately due to a confirmed number of Covid-19 cases throughout Sydney at random locations, we ask all members who have attended or h...
Read More ...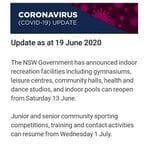 Dear GIANT Martial Arts family, We have had two great weeks back on the mats and are finally in Phase 3, meaning we are back to contact training as at Wednesday 1st July! It's going to be awesome doing all grappling and self defence techniques in full form again with a partner. Activities that we have all missed so much. Cov...
Read More ...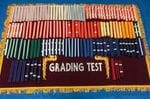 Time to show your skills and test your boundaries to get to the next level!! The next GIANT Colour Belt Hapkido Grading test is held at the dojang 170 Stoney Creek Road, Bexley NSW. Remember to pack your full uniform with correct badges, water, towel, student workbook and sparring gear (intermediate & advanced students). All paren...
Read More ...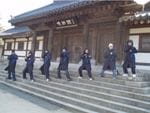 See pictured Instructors Giorgio & Anthony with a team on a winter training trip in South Korea. Take note of the following tips to train injury free during Winter: Arrive Early No, not to turn the heating on. To warm yourself up. In winter, it's particularly important to engage in a rigorous warm up. This isn't just t...
Read More ...
Articles via RSS