Subscribe to our Newsletter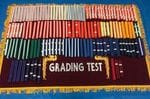 Time to show your skills and test your boundaries to get to the next level!!! The next GIANT Colour Belt Hapkido Grading test is held at the dojang 170 Stoney Creek Road, Bexley NSW. If you are a White Belt and are grading for the first time CLICK HERE Remember to pack your full uniform with correct badges, water, towel, student workb...
Read More ...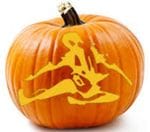 Time to dress up in your scariest outfit and celebrate training in Halloween style! The children will enjoy specific training and teamwork games in their normal class time. Must dress up in something SCARY! As it is also BUDDY WEEK, feel free to bring a buddy and train together as scary monsters. COME IF YOU DARE!!! All classes on Friday 5th...
Read More ...
Congratulations to the recent Students of the Month who have shown great effort, attitude and dedication toward their training, shining above the rest. Only one student gets chosen in each of the martial art programs. Remember that once you receive a Student of the Month award, you are in the running for Student of the Year! In...
Read More ...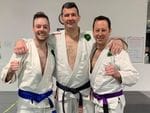 Happy Birthday to coach Anthony Perosh born on October 5th. We regularly host coach Perosh at GIANT for grading tests and seminars. Enjoy the highlights! March 2020 June 2019 Anthony Perosh is a pioneer of Mixed Martial Arts in Australia, a UFC (Ultimate Fighting Championship) Light Heavyweight veteran and 4th Degree Brazilian Jiu Jitsu...
Read More ...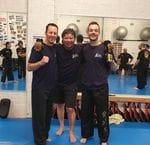 Happy Birthday to coach Ray Floro born on October 6th. Raymond developed Floro Fighting Systems (FFS) - a realistic, simplified method of dealing with armed and unarmed confrontations and specialising in the awareness and defence of edged weapon assaults. By discussing and formulating formal training programs and teaching guideline...
Read More ...
Happy Birthday to Jean-Claude Van Damme born on October 18th. Van Damme was born Jean-Claude Camille François Van Varenberg in Berchem-Sainte-Agathe, Brussels, Belgium. Known as "The Muscles from Brussels" started martial arts at age 11, training in Karate. At the age of 16 he took up Ballet, trained for 5 years and has always ...
Read More ...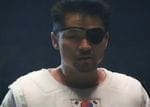 Happy Birthday to Master Simon Rhee. Brother to Master Phillip Rhee, Simon is a 7th Degree Black Belt in Taekwondo and a 4th Degree Black Belt in Hapkido. He is a world class Martial Artist known for his beautiful kicks and incredible forms. Karate Illustrated noted that, "Simon Rhee has the prettiest kicks, most flashiest and picturesque ...
Read More ...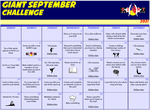 Keeping busy is the fastest way for lockdown to pass. Are you up for it? Complete each challenge per day and DM or upload a photo or video to our Private Facebook Group. Prizes to be won each week! Week 1 - GIANT Shop $25 voucher Week 2 - GIANT Shop $25 voucher Week 3 - GIANT Shop $25 voucher Week 4 - GIANT Hoodie (Valued at $65) ...
Read More ...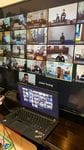 Dear GIANT Martial Artist, The premier has announced that lockdown will continue till Thursday 30th September 2021. We are here to help you keep BUSY with physical fitness and healthy tips during this difficult time. Whilst it is difficult to connect to the academy physically, we CAN connect mentally. We THANK AGAIN all ...
Read More ...
Good things come at a price. With sports and martial arts that price can be an injury. Some people are a little more prone to injury than others, however that doesnt mean one can't enjoy martial arts. You just need to know how to manage any injury if and when it happens! Want to learn how athletes recover so quickly??? It starts with your...
Read More ...
Articles via RSS