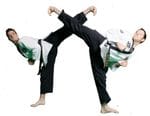 World Teachers' Day celebrates the work of teachers, acknowledging the important contribution they make to the community. Inaugurated on 5 October 1994 by the United Nations Education, Scientific and Cultural Organisation, World Teachers' Day is celebrated annually in over 100 countries. The day allows students, parents and co...
Read More ...
Well done to our team for 1st place at the National Australian Hapkido Federation Championship in Canberra in June this year. Look out for our team at the up and coming local Spring Festivals: *BEXLEY NORTH FOOTBALL CLUB PRESENTATION - KINGSGROVE AVE RESERVE - SATURDAY 15 SEPTEMBER @ 11am **LUGARNO LIONS SPRING FESTIVAL...
Read More ...
Fathers day class once again was a great success. Good to see the dads spend quality time with their kids. The dads got on the mat and had some great martial fun, stretching, striking, wrestling and having a lot of fun with their children! Please share with all the dads you know and see you at next years one.... This is a special ...
Read More ...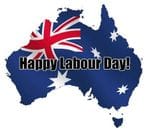 GIANT Dojang will be closed for the Labour Day public holiday coming up on Monday, 1 October 2018.
Dojang will be closed from Friday 28th September and classes will resume Tuesday 2 October 2018.
We hope you enjoy your long weekend break from training and come back revitalised and refreshed!
Read More ...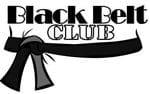 Black Belt Club is taking your training to the next level. It will allow exclusive access to advanced curriculum not taught in mainstream classes and begin to challenge students in their personal development. The GIANT Black Belt Club allows all students of the Purple Belt level and above to get together twice per month for advanced training....
Read More ...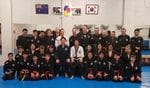 Not one but TWO Masters came to GIANT for a super two hours of Martial Arts training on Wednesday the 29th August 2018. GIANT students had a great time, got to rub shoulders and train with 8th Degree Black Belt Master Ryoo and Master Guak, got great photo opportunities and took away alot of cool techniques to keep. Master Ryoo covere...
Read More ...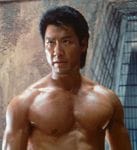 Happy Birthday to Master Phillip Rhee on September 7th. He is a prominent martial artist, teacher and actor. He started his martial arts training at age 4. Together with his brother, he entered the Jun Chong Martial Arts Academy and trained in Taekwondo and Hapkido, with Master Mark Choi. Phillip Rhee now currently holds a 6th degree...
Read More ...
Happy birthday to Grandmaster Ji, Han Jae on September 26th. He is undoubtedly the most prominent pioneer of Hapkido. Together with his physical skill, technical contribution, promotional efforts and political connections he is credited with popularising the art of Hapkido through North America and Europe. He began his training in 1949 un...
Read More ...
Good things come at a price. With sports and martial arts that price can be an injury. Some people are a little more prone to injury than others, however that doesnt mean one can't enjoy martial arts. You just need to know how to manage any injury if and when it happens! Want to learn how athletes recover so quickly??? It star...
Read More ...
Do you remember your first Martial Arts class? Giorgio and Anthony stepped into their first Hapkido Martial Arts class together on Tuesday, 24th August 2004. Giorgio was a 21 year old young adult who was bored of lifting weights at the gym and wanted to get back into martial arts since learning Karate as a child. His friend named ...
Read More ...
Articles via RSS