Subscribe to our Newsletter
When: Saturday 30th November 2019 Event starts at 10am, formalities and awards at 11am followed by a performance from our Demo Team and then lunch. Where: @ South Punchbowl Scout Hall 84b Karne St, Roselands What to expect: Be there to celebrate all the award recipients for 2019 along with special guest Master Ryoo and brand new B...
Read More ...
Congratulations to all students who passed the recent grading which completes Term 3 of 2019. Special mention to Xavier Lorenzo & Denzel Badawi-Pirini (pictured above starting at age 4) on achieving Provisional Black Belts and to Bill Wannous, Leonidas Triantafyllou, Antonia & Chris Gregoriou achieving their Brown Belt ...
Read More ...
Now for the 6th year in a row, GIANT hosted a Women's Self Defence Workshop to help raise funds and awareness to stand against violence to women. The Moving Forward Foundation is a specialist case management service for women and children who are experiencing, escaping or have left domestic and family violence. They are committed to h...
Read More ...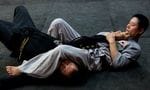 Get to GIANT for a super seminar of Martial Arts training with Hapkido and Taekwondo Master Ryoo. Learn from the teacher of GIANT Instructor's Giorgio & Anthony who first started as white belts with Master Ryoo in 2004. We are blessed to still have him here to share with you. Do not miss this! Where: GIANT Martial Arts Bex...
Read More ...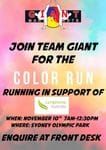 Come and join us to smash a 5km course with a bit of colour in support of the Lymphoma Australia Cancer Charity! This is to help sister Harriet Patterson and the many victims around Australia beat this terrible disease! To join our team in the Color Run please CLICK HERE and go to "Team Entry", then follow all the registrati...
Read More ...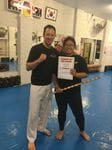 Congratulations to the recent Students of the Month who have shown great effort, attitude and dedication toward their training, shining above the rest. Only one student gets chosen in each of the martial art programs. Remember that once you receive a Student of the Month award, you are in the running for Student of the Year! In ...
Read More ...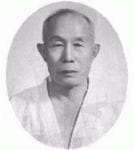 Happy Birthday to Hapkido Founder Choi Yong Sul born on 9th November 1904. During the late 1800's to 1945, Korea was involved in conflict with China and Japan. During this period, many Koreans learned extensively about martial arts being practiced in these countries. In 1910, Japan annexed Korea, abolished the Korean monarchy and outl...
Read More ...
Happy Birthday to Carlos Machado who was born on 9th November, 1963. He is the eldest of the five Machado Brothers, well known for their efforts in the promotion of Brazilian Jiu Jitsu. The other brothers are Roger, Rigan, Jean Jacques and John Machado. Carlos started martial arts at the age of four. His main instructor throughout his...
Read More ...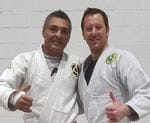 Happy Birthday to Rickson Gracie born on 21st November 1958. Rickson is a 9th degree red belt in Gracie Jiu-Jitsu and a retired mixed martial artist. He is the third oldest son of Helio Gracie. In November 2014 he became an inductee of the Legends of MMA Hall of Fame, alongside Big John McCarthy, Pat Miletich, and Fedor Emelianenko. R...
Read More ...
Happy Birthday to Bruce Lee, the "Father of Martial Arts" and the man who made the martial arts famous through TV in the 1960's and 70's. Born on the 27th November 1940, there are many words one can write about this man, here is a short bio: Bruce Jun Fan Lee (Lee Siu Loong) was born in 1940 in San Francisco, CA whil...
Read More ...
Articles via RSS