Subscribe to our Newsletter
Dear GIANT Martial Artist, Yes the delivery of class content has been a little different over recent weeks, however as martial artists we must learn to be adaptable to change to overcome obstacles. It is great to see so many students, both existing and NEW adapting to keep up their training in the comfort of their homes. Awesome to se...
Read More ...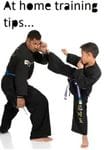 Check out the video below on Family Fitness Fun activities that you can do with your kids: At Home Practicing Tips! It is common knowledge that the more time and effort you can put into developing a skill the quicker you will get better at it! But after a long day at school or at the Dojang it may be hard to find the motivation t...
Read More ...
Congratulations to the recent Students of the Month who have shown great effort, attitude and dedication toward their training, shining above the rest. Only one student gets chosen in each of the martial art programs. Remember that once you receive a Student of the Month award, you are in the running for Student of the Year! &nb...
Read More ...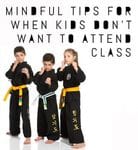 Hey Parents, One of the biggest challenges parents face when it comes to their kid's training is what to do when their kids don't want to attend class. This article has been written to help you as parents with this issue. Feel free to share this with other parents as this issue is not only for Martial Arts, but all ...
Read More ...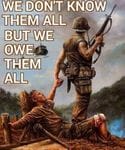 We hope you enjoy and respect this national day of remembrance and commemoration. This solemn day remembers all Australians who have served and died in war and on operational service. The 25th marks the Australian and New Zealand Army Corps 1915 landing at Gallipoli, Turkey in World War I.
Read More ...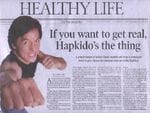 Jackie Chan born on the 7th April 1954, is a Hong Kong martial artist, actor, film director, producer, stuntman, and singer. He is well known for his acrobatic fighting style, comic timing, use of improvised weapons and innovative stunts a lot of which he performs himself. He is a Black Belt in Hapkido and trained in other Martial Arts styles...
Read More ...
Congratulations to everyone who passed their new armband ranks at the recent Kickboxing beginners grading test at GIANT. Let's kick away at the next three months and aim higher for the June Autumn grading! More photos on Facebook If you would like more information on the art of Kickboxing click this link Ch...
Read More ...
In March we held a Brazilian Jiujitsu grading hosted by 4th Degree BJJ Black Belt and UFC veteran coach Anthony Perosh. Congratulations to all who passed! More photos on Facebook If you would like more information on the art of Brazilian Jiu-Jitsu click this link The grading was also followed by a No-Gi wrestling seminar by c...
Read More ...
Recently we had a group of students participate in a grading test on one of the GIANT weapon systems of Long Staff. Congratulations to everyone who passed their new ranks! More photos on Facebook Check out the highlight video of the grading which demonstrates the many skills the students learnt especially in sparring distance. Thi...
Read More ...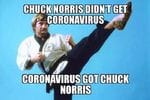 Dear Members, Thank you for all the support during this tough and uncertain week. We hope we have offered the same back! It's truly amazing to see and feel the strength of our community. We have so far accomplished the following programs for everyone: 1) Allowed everyone full access to the GIANT Online Resource Libr...
Read More ...
Articles via RSS