Brazilian Jiu-Jitsu Grading Results
Written on the 2 April 2020
In March we held a Brazilian Jiujitsu grading hosted by 4th Degree BJJ Black Belt and UFC veteran coach Anthony Perosh. Congratulations to all who passed!
More photos on Facebook
If you would like more information on the art of Brazilian Jiu-Jitsu click this link
The grading was also followed by a No-Gi wrestling seminar by coach Anthony Perosh. Coach Perosh covered some fundamental curriculum techniques as well as combinations in no-gi style. Well done to all who participated.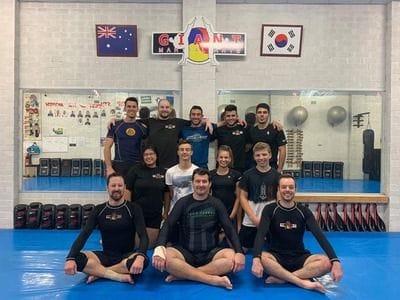 Check out the highlight video below:
March 2020
September 2019
July 2019