Covid Lockdown Extended to 30th September 2021
Written on the 22 August 2021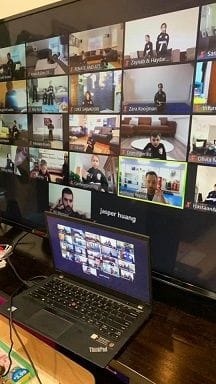 Dear GIANT Martial Artist,
The premier has announced that lockdown will continue till Thursday 30th September 2021. We are here to help you keep BUSY with physical fitness and healthy tips during this difficult time. Whilst it is difficult to connect to the academy physically, we CAN connect mentally.
We THANK AGAIN all members who are keeping up their training at Live classes. This has kept students in touch with their martial arts and more importantly "FRIENDSHIPS".
Remember we are active daily on the GIANT Online University, GIANT Spark App, the Private Facebook Group, emails and WhatsApp chats during this time. We are a phone call or a click away.
Even though time in lockdown may seem like a lifetime, we have BEATEN THIS BEFORE (last lockdown was March to June 2020) and will BEAT IT AGAIN and come back stronger each time.
In summary we are providing:
1) 18 live class sessions 3 x per week
2) A video library of all your techniques via an easy to use App and Online University
3) Free use of gym equipment to use at home for Live classes
4) Personal training via zoom or in the park within restriction limits
5) Social Zoom sessions for Kids, Teens and Adults where we play games, trivia and have plenty of laughs
Check out some photos of the recent events online: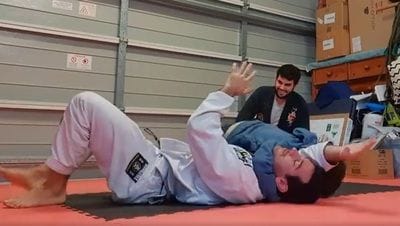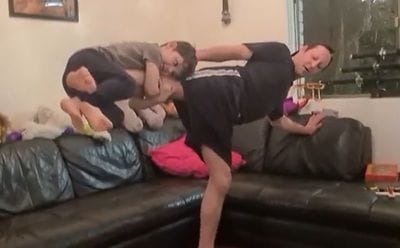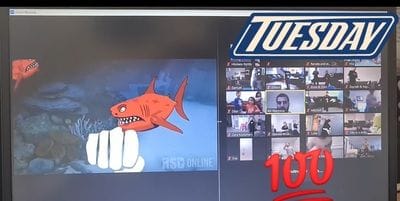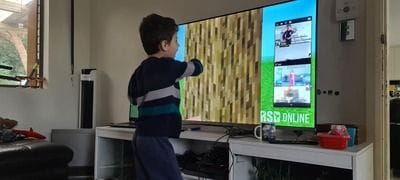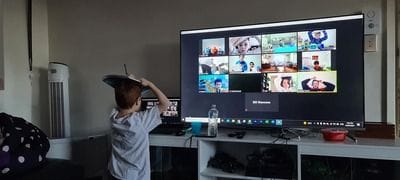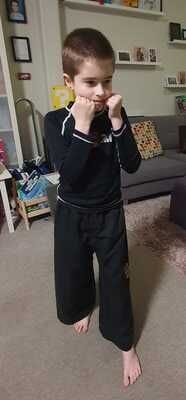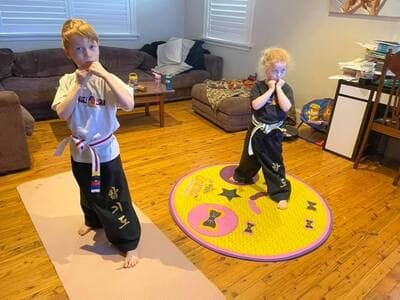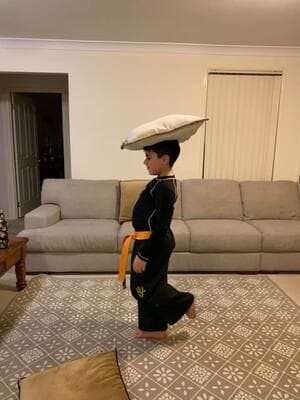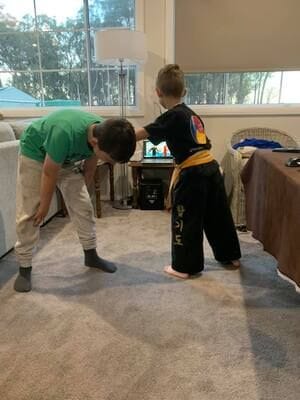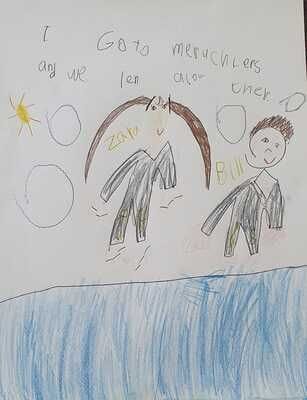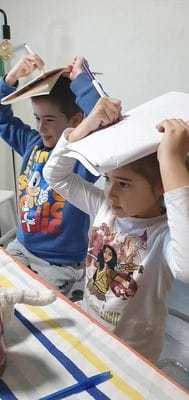 Current Online Timetable: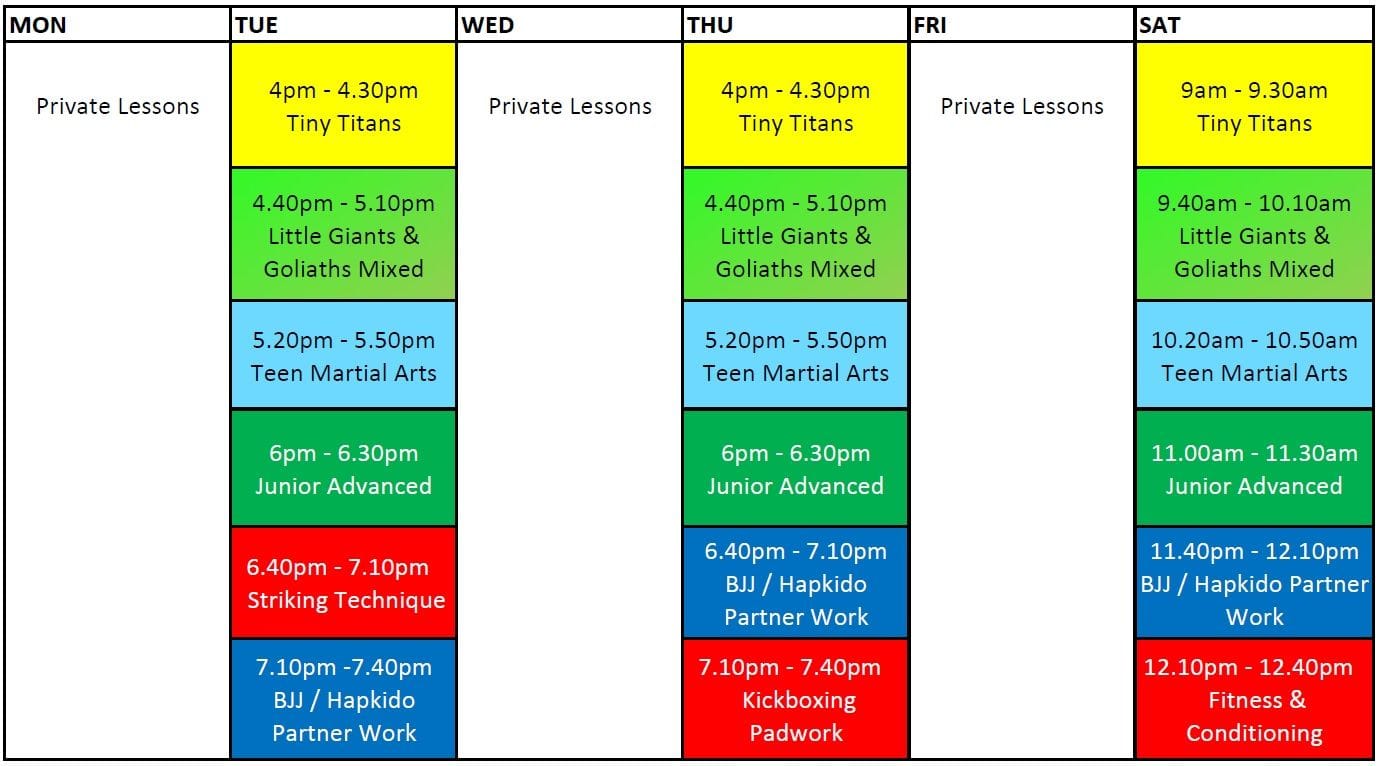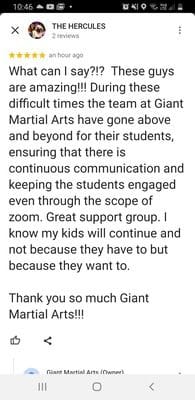 Click below for video instruction on how to access your online classes:
More information on the services we are providing to all active paying members:
1) GIANT Online University access at no extra cost to your membership whilst in lockdown. This has all your techniques in a clearly defined step by step manner with video and description to help you stay in prep for your curriculum and grading. You can access this via the desktop on website GIANT Online or via the GIANT Spark App, download here for Android or Iphone. An email will be sent confirming your login details.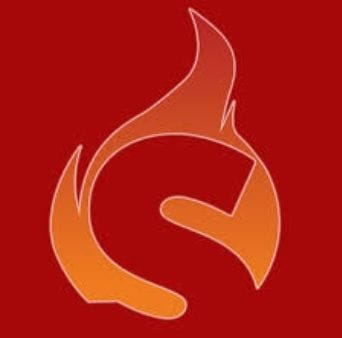 GIANT Online will communicate:
1) GIANT University Courses (Virtual Content and Tutorials) specific to your Curriculum.
2) Offers curriculum in Hapkido, Kickboxing, Brazilian Jiu-Jitsu and Weapon Systems.
3) Live class access, passcodes and schedules.
4) Direct messaging your Instructors.
5) Arrange events, manage attendance, set goals, rank history, payment records, shop, Facebook, Website links and much more.
2) FREE use of GIANT equipment. Send us an email and come in to pick up a kickpad or boxing mitts to help you train in our classes.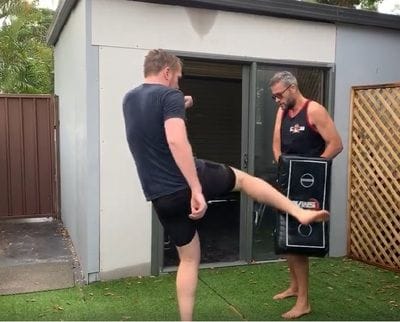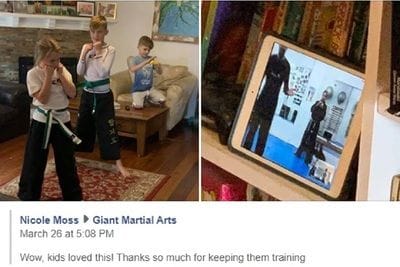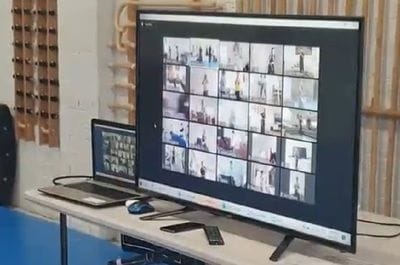 3) Live Online Classes 3 times per week. These classes will run three times a week on Tuesday, Thursday afternoon and Saturday morning. The times are as follows: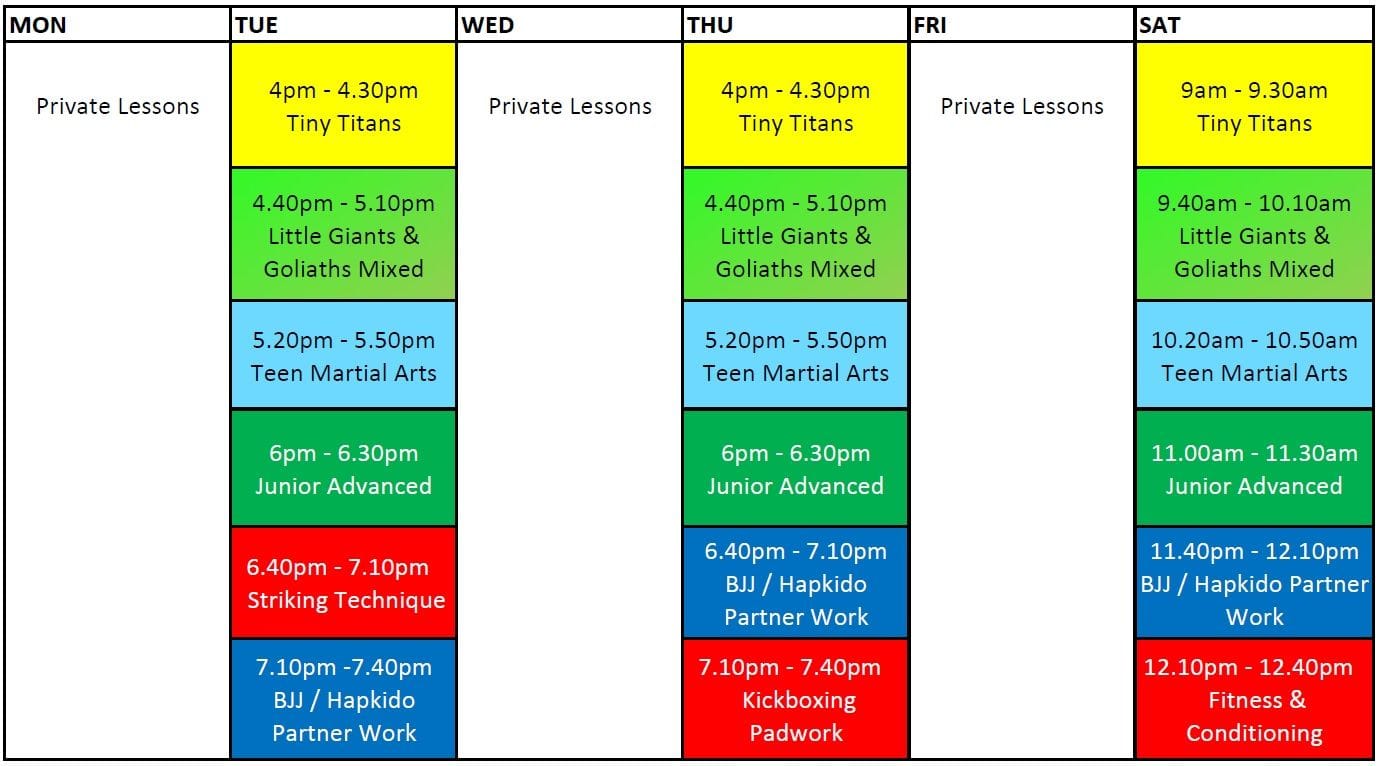 1) Tiny Titans (Kindy and Grade 1):
@ 4pm to 4.30pm Tuesday and Thursday
@ 9am to 9.30am Saturday
2) Little Giants & Goliaths Beginners (Primary School):
@ 4.40pm to 5.10pm Tuesday and Thursday
@ 9.40am to 10.10am Saturday
3) Teenagers:
@ 5.20pm to 5.50pm Tuesday and Thursday
@ 10.20am to 10.50am Saturday
4) Junior Advanced (Blue Belts & Above):
@ 6pm to 6..30pm Tuesday and Thursday
@ 11am to 11.30am Saturday
5) All Adults are invited to the following classes:
@ Kickboxing/Striking Skills 6.40pm to 7.10pm Tuesday and 7.10pm to 7.40pm Thursday
@ Partner Work/Grappling 7.10pm to 7:40pm Tuesday and 6.40pm to 7.10pm Thursday
@ Partner Work/Self Defence 11.40am to 12.10pm Saturday
@ Fitness, Strength & Conditioning 12.10pm to 12.40pm Saturday
At each training session please ensure to:
1) Have an open and safe training area without obstacles and smooth flooring. Training mats are ideal.
2) Safe training equipment, you can grab from GIANT. If you do not have equipment, do not stress we can make do without.
3) You will require a partner, parent or sibling is ok. We will not be doing anything that is not safe for a non member.
4) Click on the Zoom links below 5 minutes before your class starts and be ready with a smile! Note the same links will be used for every session. These links can also be found in your GIANT Online and your GIANT Spark App
Zoom links & Passcodes will be available via GIANT Online and the App.
See you on the mats and keep smiling Sydney!