GIANT in your living room
Written on the 28 March 2020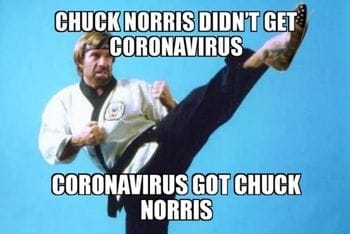 Dear Members,
Thank you for all the support during this tough and uncertain week. We hope we have offered the same back! It's truly amazing to see and feel the strength of our community.
We have so far accomplished the following programs for everyone:
1) Allowed everyone full access to the GIANT Online Resource Library (ORL) on our website.
2) Established the GIANT University through the Spark Application and uploaded 7 classes of content for the week to view at your leisure. We have catered classes for the Mini Mites (3 year olds) all the way to Adults.
3) Ran our first Live Virtual Classes through the Zoom Application on Thursday afternoon and they were a huge success. Thank you to all those who joined in at home.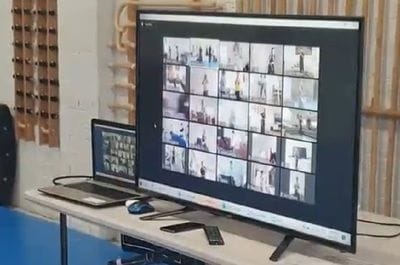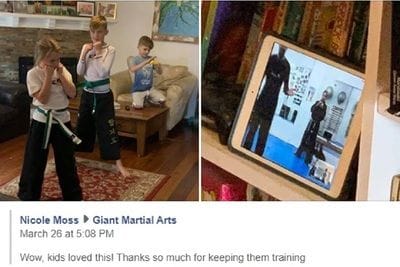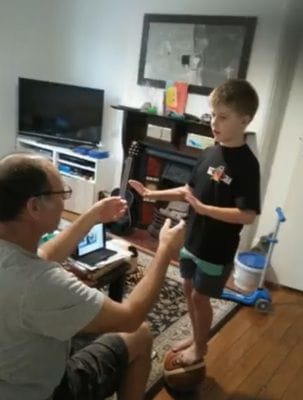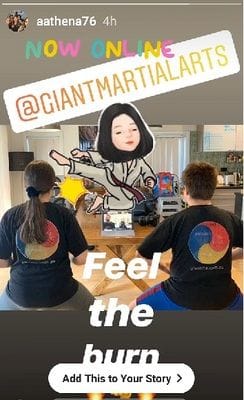 4) Completed four training sessions down at the park this Saturday morning and had a great turnout of students glad to get some sun with training. Double the adequate social distancing was enforced and everyone still enjoyed the training. Photos below: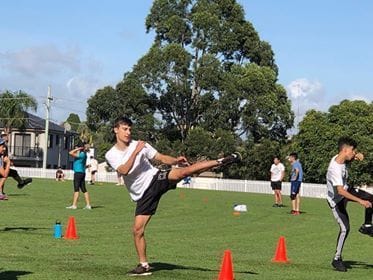 We are planning to host the next Live Virtual Classes three times this week on Tuesday, Thursday and Saturday starting this coming Tuesday 31/3/2020. The times will be as follows:
1) Tiny Titans @ 4.15pm to 4.45pm and 9am to 9.30am Saturday
2) Little Giants & Goliaths Beginners @ 5pm to 5.30pm and 9.45am to 10.15am Saturday
3) Goliaths Intermediate and all Teens @ 5.45pm to 6.15pm and 10.30am to 11am Saturday
4) All Adults 6.30pm to 7pm and 11.15am to 11.45am Saturday
As we move forward into the next phase of the interesting times we are living in, we aim to streamline our communication and ask that everyone please download the "Spark Member App". The logo is a red & orange flame with an 'S' in the centre as follows: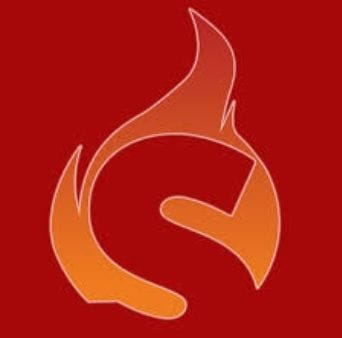 This App will communicate:
1) GIANT University Courses (Virtual Content and Classes) specific to your Curriculum
2) Live class access and schedules
3) Direct messaging to us, your Instructors Anthony & Giorgio
You can download this App by searching "Spark Member" in your Google Play or App Store. Once you've downloaded the app, you can log in with the details you have used already. IMPORTANT: Enter the STUDENT'S NAME, that way you will have access to their course.
We will progressively move all content from the GIANT ORL over to this application so you can find your entire curriculum in the one area to save you logging into separate areas. When we eventually get back on the mats (sooner rather than later) the Spark Membership App will serve as a great tool to arrange events, manage attendance, set goals, rank history, payment records, shop and much more. We are excited about investing in this new tool to improve your GIANT Martial Arts experience.
Should you require at any time stop your direct debit fees due to this new service of training or you are experiencing financial difficulty please let us know and we will immediately do so, refunds on debits after the 23rd March 2020 can also be arranged. We thank all of you who have chosen to continue fees to support the academy during this period.
As easy as that! Feel free to schedule in a class or two between now and Tuesday when we see you again Live!
Until then, stay safe, look after yourselves...and each other!