Happy Birthday Rigan Machado
Written on the 19 June 2021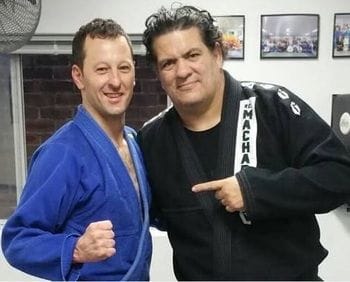 Rigan Machado (born 2 July 1966 in Rio de Janeiro, Brazil) is an 8th degree rank in Brazilian Jiu Jitsu under Carlos Gracie Jr.
Rigan Machado currently teaches out of his Beverly Hills California Academy and is instructor to notable students Ashton Kutcher, Vin Diesel, Keanu Reeves, Wesley Snipes and Charlie Hunnam from the television show Sons of Anarchy.
Rigan is one of five brothers of the Machado family (Carlos, Roger, Rigan, Jean Jacques & John). He began training at the age of 5 with his cousins, "The Gracie Family".
Like all children he took it more as a game than really as something he wanted to do for the rest of his life. He started to take training and competing more seriously at the age of 14.
This is the time where Rigan would start to train everyday on the mat. From the age of 14 through 21, he won the Brazilian National Championships every year and every belt division.
He amassed a record of 365 wins and 2 losses in Brazilian Jiu-Jitsu competition. He also created a record by having 19 matches in one day and finishing all of them by submission.
Rigan is a former Pan American Champion (1996, 1997 weight and absolute) and a veteran medalist of the ADCC. Machado holds a victory over Ron Tripp, the man who beat his cousin, the indomitable Rickson Gracie.
He remains unbeaten in Brazilian Jiu-Jitsu in more than 13 years of competition. His training sessions were all very technical and intensive under the eye of his two instructors Rolls Gracie and Carlos Gracie Jr.
Rigan Machado was awarded the first black belt under Gracie Barra founder Carlos Gracie Jr. and is one of the original teachers who taught in the garage of Rorion Gracie in the early days of Brazilian Jiu Jitsu in America. He also trained with his other cousins such Rickson Gracie, Rorion Gracie, Rillion Gracie, his uncle Carlos Gracie Sr, and his brothers.
He is widely regarded as one of the top competitors in Brazilian Jiu Jitsu history. He also competed and won many tournaments in judo, sambo, and wrestling.