Happy Birthday to Aussie Martial Arts legend Richard Norton
Written on the 27 December 2021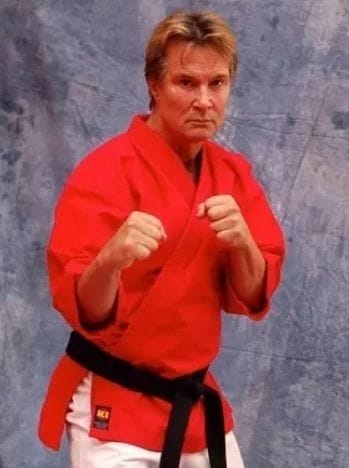 Happy Birthday to Aussie Martial Arts legend Richard Norton born January 6th 1950.
Master Norton's career in the martial arts now spans over 55 years. He has trained in many styles of martial arts including Judo, Karate, Kickboxing, BJJ and various Japanese weapon systems. He is an Australian martial artist, action film star, stuntman, stunt/fight coordinator or fight choreographer, and martial arts trainer. After high school, Norton worked as a bodyguard in the entertainment business before pursuing an acting career, being personal body guard to The Rolling Stones, Linda Ronstadt, James Taylor, David Bowie, ABBA, John Belushi, Fleetwood Mac and Stevie Nicks to name a few.
He holds a 5th degree Black Belt in BJJ under the Machado brothers, a 5th degree in Goju Ryu Karate under Tino Ceberano, 9th degree Zen Do Kai Karate under Bob Jones, Level 6 ranking under Benny the Jet Urquidez and an 8th Degree in Chun Kuk Do under the legendary Chuck Norris.
GIANT Students enjoyed a meeting and training with Richard Norton in early 2019.
See some footage of his explosive speed and power below: