Happy Birthday to Master Simon Rhee
Written on the 19 September 2019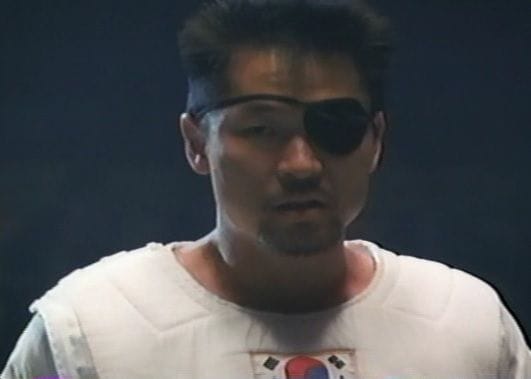 Happy Birthday to Master Simon Rhee.
Brother to Master Phillip Rhee, Simon is a 7th Degree Black Belt in Taekwondo and a 4th Degree Black Belt in Hapkido. He is a world class Martial Artist known for his beautiful kicks and incredible forms. Karate Illustrated noted that, "Simon Rhee has the prettiest kicks, most flashiest and picturesque Martial Arts techniques in the nation".
Simon together with his brother started training at the Jun Chong Martial Arts Academy in Taekwondo and Hapkido, with Master Mark Choi. He also studied Wing Chun Kung Fu.
Some of his students have included stunt people, fight choreographers and stunt coordinators, professional football players/athletes (Marcus Allen, AC Cowlings, etc.), iconic actors (Faye Dunaway, Heather Locklear, Lorenzo Lamas, Beau Bridges, Eric Roberts, etc.), and comedian Jay Leno. He has doubled Jackie Chan and has worked with some of the best Hollywood actors, musicians and directors such as Jackie Chan, Clint Eastwood, Ben Stiller, Leonardo DiCaprio, Madonna, Ang Lee, Brett Ratner, Christopher Nolan, Anthony Hopkins, John Woo, and Tom Cruise.
He has an extensive body work including motion pictures (The Dark Knight Rises, Inception, Terminator Genysis, Straight Outta Compton, Captain America, The Great Wall, The Lone Ranger, Gangster Squad, Red Dawn, The Muppets, Get Smart, Rush Hour 3, Best of the Best, Memoirs of a Geisha, The Last Samurai, etc.), TV shows (Mistresses, Chuck, Face Off, Fear the Walking Dead, The Last Ship, Jessica Jones, Rush Hour, Heroes, Alias, Supergirl, Grimm, Bones, Sons of Anarchy, etc.), and commercials.
When he is not filming, he continues to enjoy teaching and training at his Woodland Hills Taekwondo in LA. Master Rhee has taught thousands of men, women and children over 30 years.
See the scene he is most famous for against his brother below: