Happy Lunar NY 2019 (Year of the Pig) - 5 February
Written on the 21 January 2019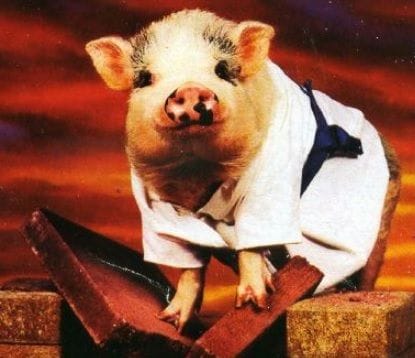 Year of the Pig!!!
Be sure to smash a pork chop on the day!!!
Happy Lunar New Year to all who celebrate it!!!
Saehae Bog Manh-i Bad-euseyo (Korean)
Gong Xi Fa Cai (Chinese-Mandarin)
Gong Hei Fat Choy (Chinese-Cantonese)
Chuc Mung Na Moi (Vietnamese)
Check out Instructor Anthony atop a traditional war chariot on George St in Sydney Lunar New Year festival, Chajanori!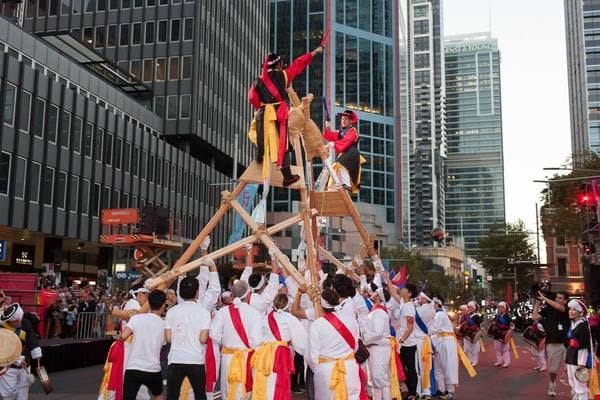 Recent years of the Pig are: 1935, 1947, 1959, 1971, 1983, 1995, 2007, 2019
The Pig is the twelfth of all zodiac animals. According to one myth, the Jade Emperor said the order would be decided by the order in which they arrived to his party. Pig was late because he overslept. Another story says that a wolf destroyed his house. He had to rebuild his home before he could set off. When he arrived, he was the last one and could only take twelfth place.
The Pig is also associated with the Earthly Branch (dì zh) hài (), and the hours 911 in the night. In terms of yin and yang (yn yáng), the Pig is yin. In Chinese culture, pigs are the symbol of wealth.
Their chubby faces and big ears are signs of fortune as well.
Men born in the Pig year are optimistic and gentle. They are very focused. Once they decide on a goal, they'll put everything into it.
They are not the best with money. Though cool-headed, they are also gullible. They trust others easily and are often scammed. This can cause them to lose a fortune.
These men are also quiet. They love learning but don't really know how to put their knowledge into words. They're not conversationalists, but treat everyone warmly. This results in a large social circle. Whenever they run into difficulties, there are always people who stand up to help. Though people will lie to them, more will love them.
Women born in the Pig year are full of excitement. They attend social events whenever possible and treat everyone genuinely. Combined with their easygoing personality, they gain everyone's trust.
However, they are sometimes over-friendly. In their excitement, they can forget to give others personal space.
They also have good fortune with wealth. As long as they keep at it, the efforts will not go to waste. Though they don't start with an advantage, their hard work will keep money flowing in.
At home, they are highly organized. If the room is messy, they'd stay up the entire night to clean it up. These women love children too. Playing with children is one of the things that bring them the greatest joy.
Careers fit for Pigs
Pigs are gentle and rarely lose their temper. Even when they do, it's never a dramatic commotion. They'll always try to compromise and settle things quickly. Because their goal in life is for everyone to live in harmony, they are suitable for careers related to charity and fundraisers.
They are also very tolerant and understanding. If someone makes a mistake, they'll try to help the person fix it. They are patient and want the best for everyone. This makes them great teachers and coaches.
If Pigs are interested in business, they should be braver. Take some risks in investments, but to an extent. After some small obstacles, the road to wealth would be smooth. Real estate is a good option for these Pigs.
Health and lifestyle
Pigs mostly have a great build and a resilient body. They are always spirited, as if they will never run out of energy. Their natural health is something Pigs are proud of.
But sometimes they can be overconfident and overlook some minor symptoms. If neglected for too long, even the smallest things can become grave.
In addition, Pigs lead very busy lives. Even if they don't feel tired, they should still remember to take breaks. Seasonal changes have an effect on Pigs' health too. They may be at risk for respiratory diseases. Unhealthy diets can lead to diabetes, high cholesterol and heart problems too.
Pigs are never one to give in to difficulties. This is a positive trait in the workplace, but might not be here. For good health, Pigs must learn to take small illnesses seriously and get regular checkups.
See below our previous weapons demonstration at the Chinese Lunar New Year Parade on George Street in Sydney CBD: