Knife Seminar with the Teachers Teacher Ray Floro
Written on the 4 May 2019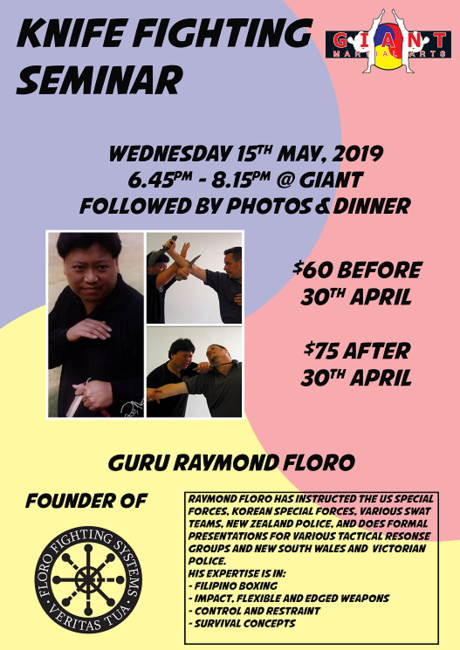 You dont want to miss this...
Raymond Floro has instructed the US Special Forces, Korean Special Forces, various SWAT teams, New Zealand Police, and does formal presentations for various Tactical Response Groups and Victorian Police.
He specialises in:
- Filipino Boxing
- Impact, Flexible and Edged Weapons
- Control & Restraint
- Survival Concepts
This is a guy you want to meet! Read more about him here
We are hosting him at GIANT Bexley on Wednesday 15th May at 6:45pm.