Learn how to defend against a knife attack
Written on the 23 June 2019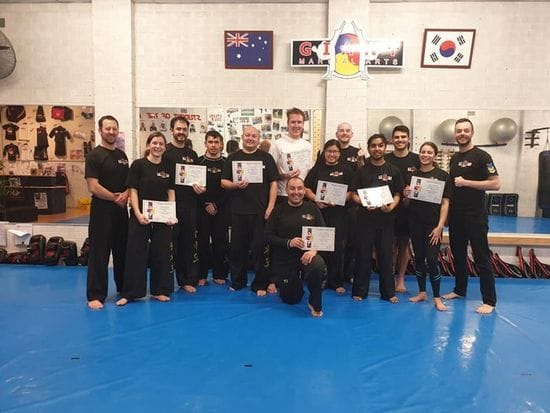 Recently we had a group of students participate in a grading test on one of the GIANT weapon systems of Knife Defence.
Congratulations to everyone who passed their new ranks!
More photos on Facebook
Check out the highlight video of the grading which demonstrates the many skills the students learnt to approach an attacker with a knife. These skills included self defence with empty hand against a knife as well as knife against knife sparring.
The next course is the very exciting Nunchaku.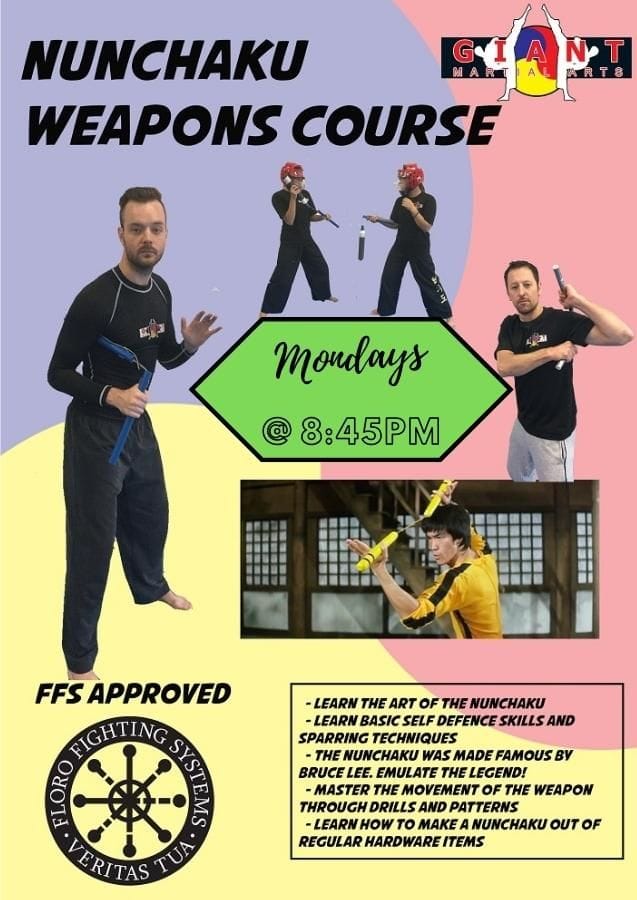 f you would like more information on our weapon systems click this link. All GIANT Weapon systems are endorsed by Coach Raymond Floro and Master Young-Seol Ryoo.