Phase 2 - Back on the mats!
Written on the 4 June 2020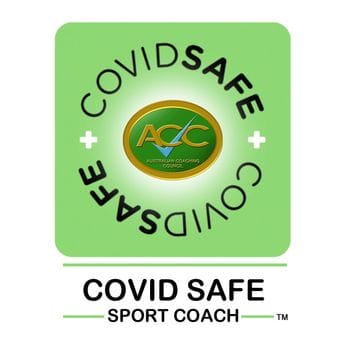 Dear GIANT Martial Artist,
WE ARE BACK ON THE MATS FROM MONDAY JUNE 15TH!!!
Please read this whole document so you can better understand how we are best tackling the return to full contact and the normal timetable pre Covid-19. We have had over 30 of our instructors and student leaders complete the Australian Coaching Council and Martial Arts Industry Association recognised Covid Safe Courses and we are ready to return.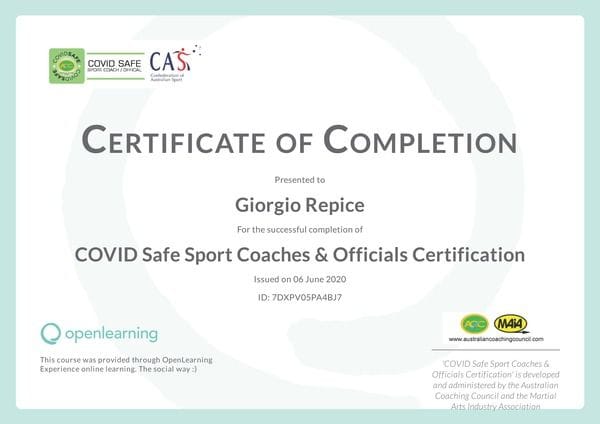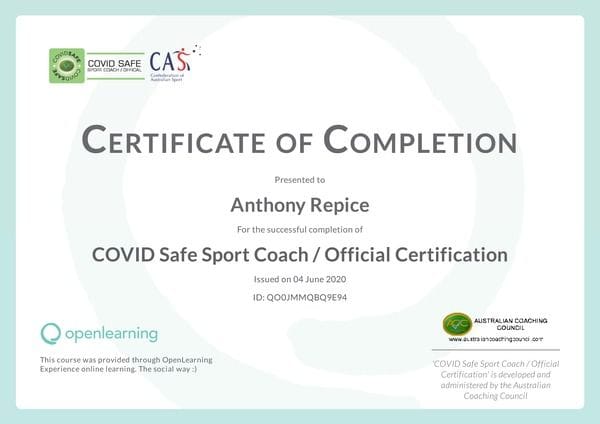 ***IMPORTANT NOTICE since we have only 20 students per class allowed from June 15th, we are returning to the original timetable however rostered scheduling will need to take place. To those members who have not yet downloaded the Spark Member App please do so and you will be able to schedule your class within this App. Ensure that the correct family member is selected and correct date for class.
Contact us if you are having any issues with this.
To download click the following: Android or iPhone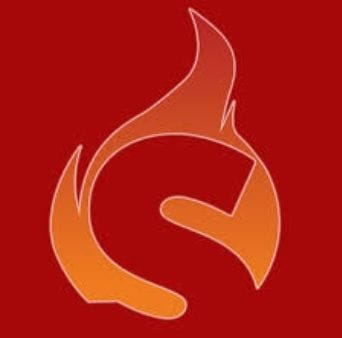 This recent announcement arrived on the 12th June 2020: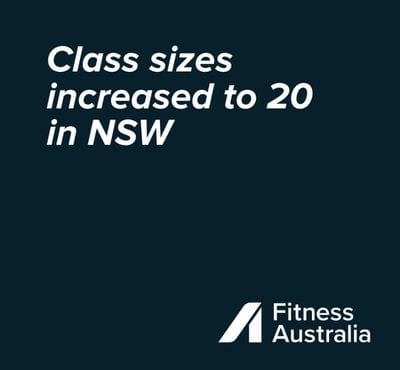 View the following information graphic which summarises our current situation in brief, however we encourage you to read on for more info: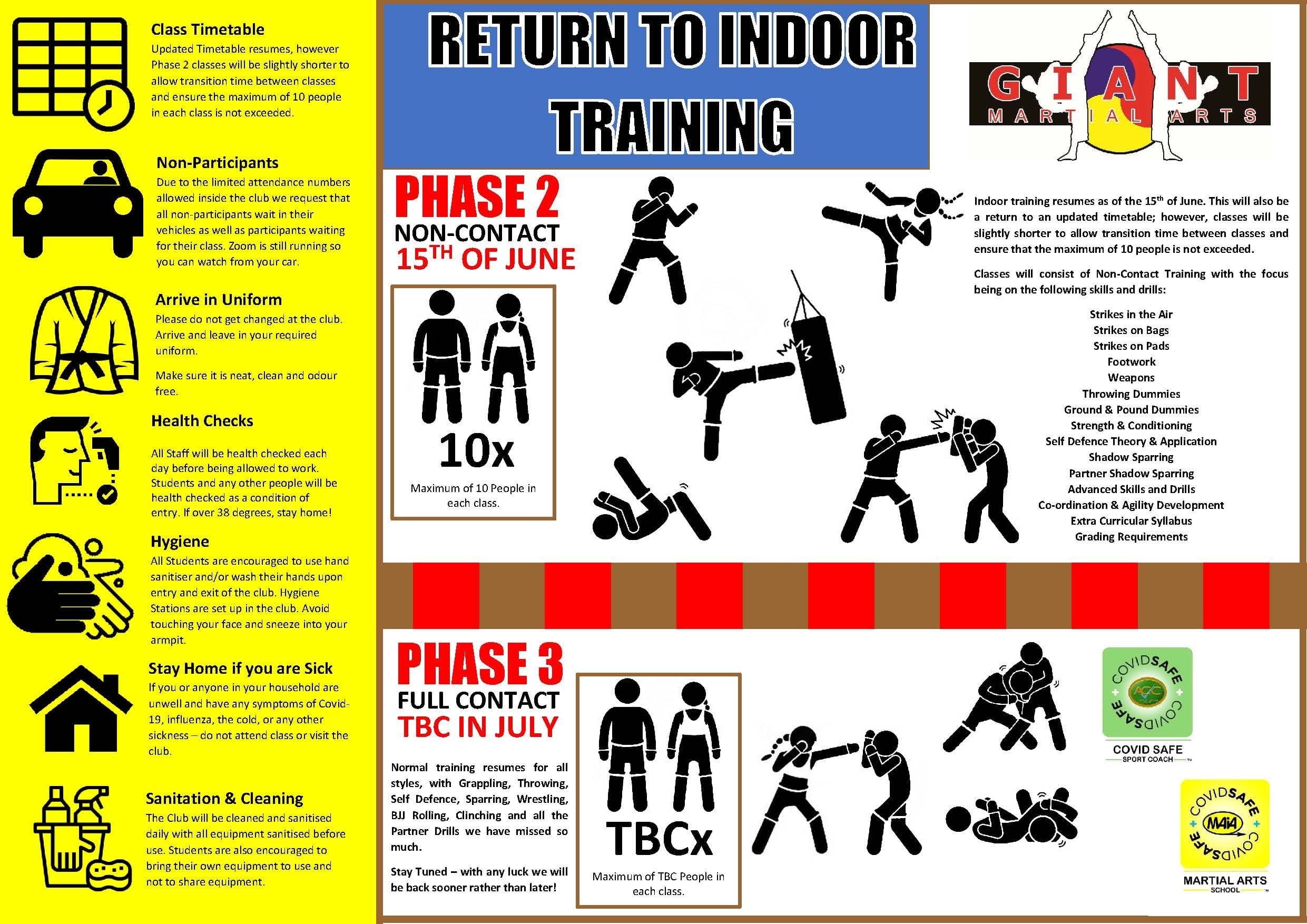 Class Timetable
We are getting as close to the normal timetable as possible, however Phase 2 classes will be slightly shorter to allow transition time between classes and ensure the maximum of 20 people per class is not exceeded. Remember this is only temporary until Phase 3 guidelines are released which would allow more numbers and more contact. Updated Phase 2 Timetable as at June 15th 2020 is as follows:
Weekdays Mat and Saturday at home on Zoom
As contact techniques are an important part of what we train, we must keep these techniques going and reserved this training for Saturday on Zoom. Mat classes will be held during the week and we will focus on social distance safe techniques such as striking, footwork, movement, drills, falling, shadow sparring, fitness, conditioning and weapons. Partner work techniques such as grappling, throwing and self defence will be held in the comfort of your homes on a Saturday via Zoom. This program will run until further notice on Phase 3 in July when contact may be introduced.
**IMPORTANT NOTE: We are still aiming for the Term 2 Grading on schedule for the end of July so we encourage you to commit to your two (2) Mat classes during the week and your contact Zoom class on Saturday. Further note that all Mat classes are streamed Live on Zoom, so you can train at home on the days that you are not scheduled on the Mat.
Non-Participants
Due to the limited attendance numbers allowed inside the club we request that all non-participants such as parents and guardians please wait in their vehicles as well as participants waiting for their next class. The Zoom class program is still running so you will be able to watch from your car. When it gets closer to your class start time we ask parents to please line up out the front of the club with children keeping 1.5 distance until you are asked to come in. Parents picking up children from a previous class are asked to do so from the front door, do not wait in your car and have your child run around the corner or cross the road for safety purposes. Any enquiries or shop orders are encouraged to contact us by phone or email so we can manage numbers within the club.
Arrive in Uniform
Please do not get changed at the club as changerooms are off limits. Please try your best to remember to use the toilet prior to coming to training to limit the use of the bathroom. Arrive and leave in your required uniform. Make sure it is neat, clean and odour free.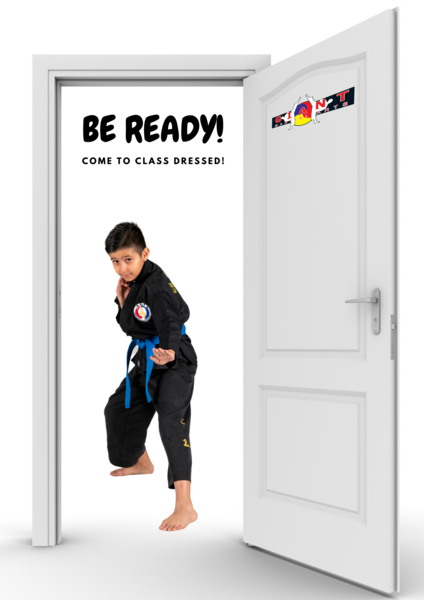 Health Checks
All Staff will be health checked each day before being allowed to work. Students and any other people will be health checked via a forehead thermometer as a condition of entry. If you are found to be 38 degrees Celsius or greater, you will be asked to go home and advised to see a health professional.
Hygiene
Hygiene has always been a strong part of our culture at GIANT. However, now more than ever all students are encouraged to use hand sanitiser and/or wash their hands upon entry and exit of the club. Hygiene Stations are set up in the club. Avoid touching too many surfaces, avoid touching your face and sneeze into your armpit. There will no longer be high 5's, fist bumps or shaking hands during Phase 2.
Stay Home if you are Sick
If you or anyone in your household are unwell and have any symptoms of Covid-19, influenza, the cold, or any other sickness do not attend class or visit the club.
Sanitation & Cleaning
The Club will be cleaned and sanitised daily prior, during and after classes with all equipment sanitised before use. Students are also encouraged to bring their own equipment to use and not to share equipment. Please place your bags one by one in the shelving area provided and collect your bags and shoes one by one upon exiting class.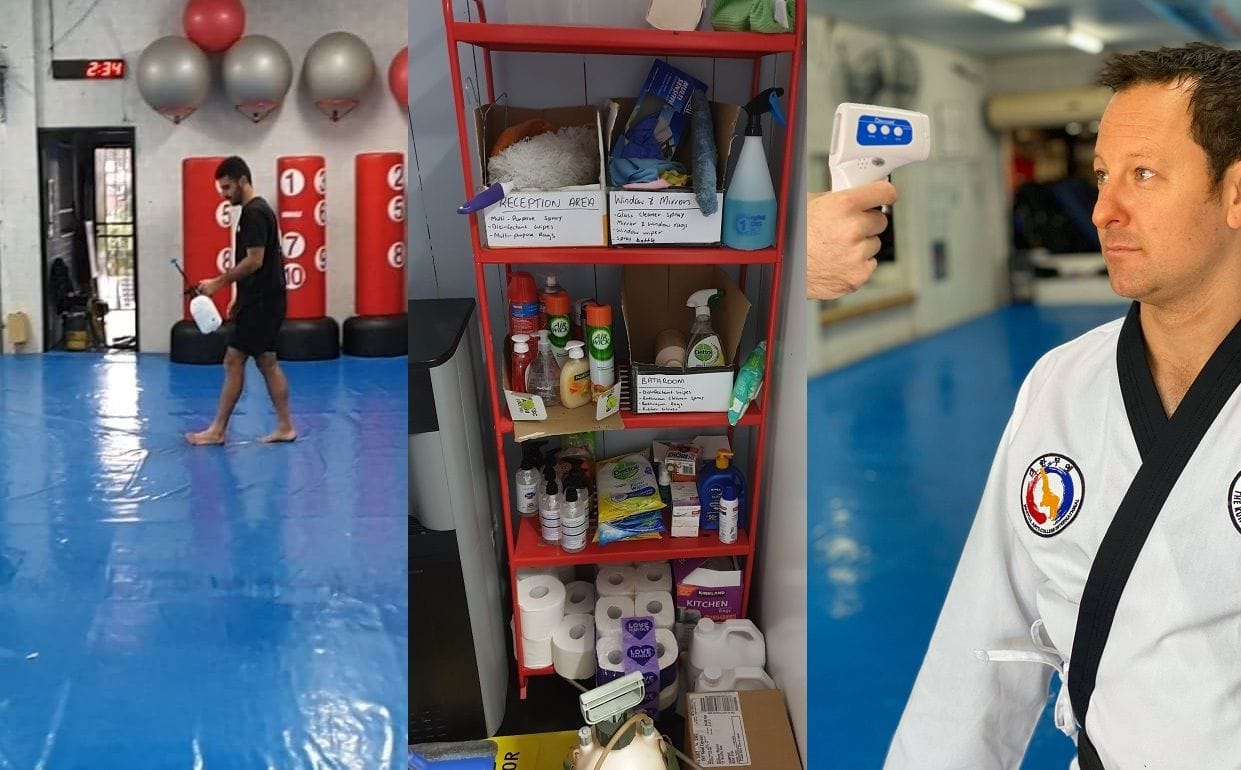 Social Distancing & Equipment Use
Please line up on the markers accordingly ensuring you are at least 1.5m away from each other during class, the instructors will guide you. A "single user" policy will be in place for equipment. Equipment is not to be shared. The instructor will guide you on use and cleaning of equipment each class.
New Members
If you are a new member or would like to try Martial Arts, you can trial a Mat class with this SPECIAL OFFER!