Phase 3 - Full Contact
Written on the 29 June 2020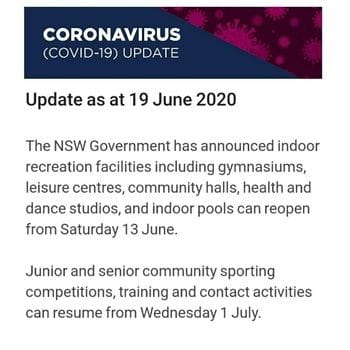 Dear GIANT Martial Arts family,
We have had two great weeks back on the mats and are finally in Phase 3, meaning we are back to contact training as at Wednesday 1st July!
It's going to be awesome doing all grappling and self defence techniques in full form again with a partner. Activities that we have all missed so much. Covid safe cleaning procedures and temperature checks are still in place and Saturday timetable will return to the mat. As restrictions have eased with 1 person per 4m2 uncapped, we max at 45 people in our premises at any one time so no need to book any longer allowing you to get to as many classes as you can.
Parents and spectators however are still not allowed in the premises (exception to mini mites under age 5 and trials) and we hope this restriction eases in the near future. Parents can still watch the classes live via Zoom.
To watch classes on Zoom make sure you have downloaded the Spark Member App. To download click the following: Android or iPhone.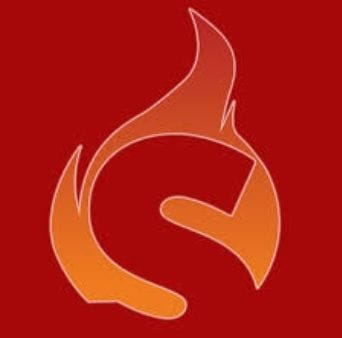 Class Timetable
The normal pre-covid timetable will resume as at Saturday 4th July. However as Phase 3 conditions stipulate for cleaning and hygiene we require to cease classes 5 minutes earlier to clean and allow transition time between classes and ensure the maximum of 45 in the room is not exceeded.
Updated Phase 3 Timetable as at Saturday 4th July is as follows: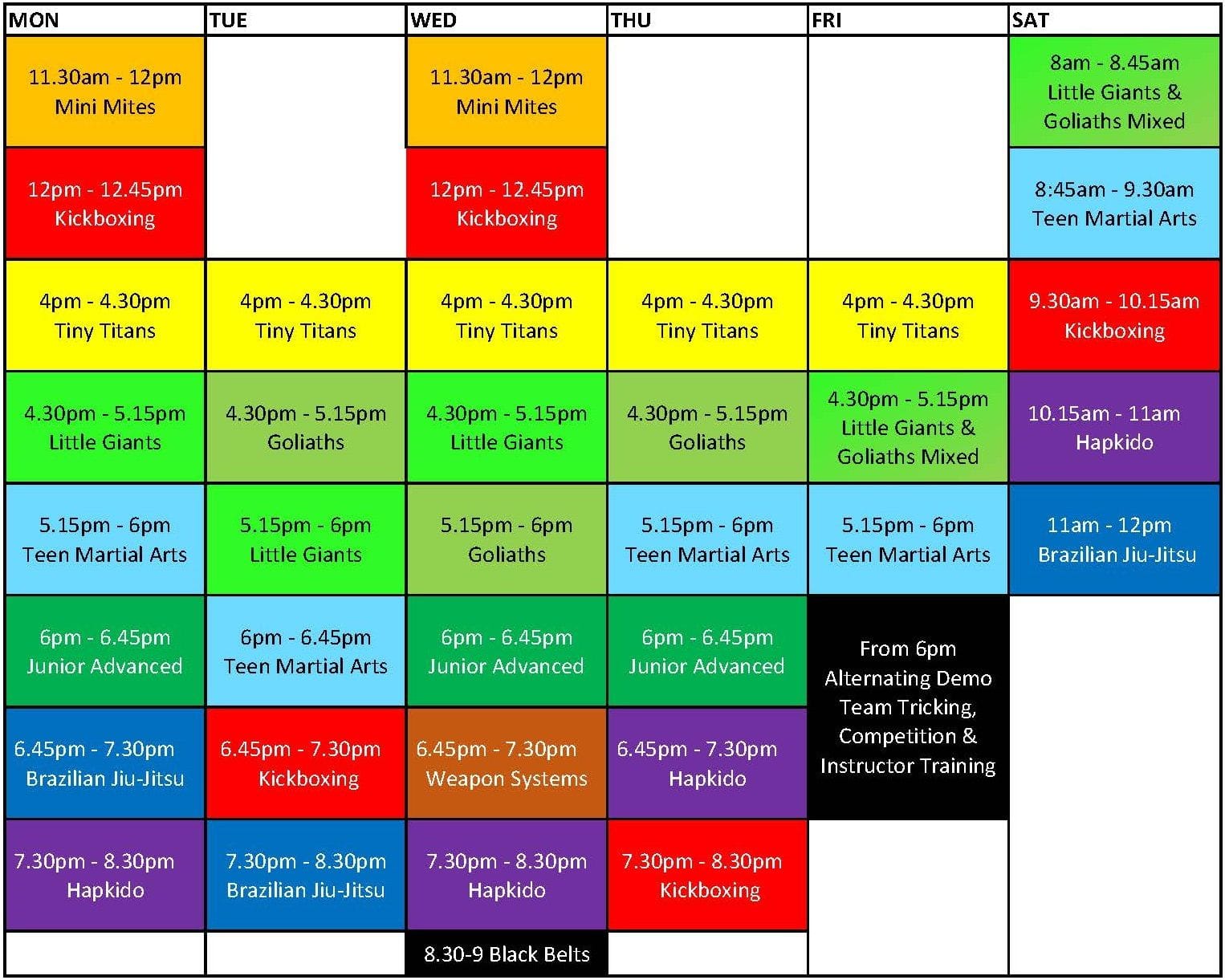 Parents & Spectators
Spectators are still not allowed to watch community sports (exception to mini mites under age 5 and trials). Therefore we ask non-participants such as parents and guardians to please wait in their vehicles as well as participants waiting for their next class. The Zoom class program is still running so you will be able to watch from your car. When it gets closer to your class start time we ask parents to please line up out the front of the club until you are asked to come in. Parents picking up children from a previous class are asked to do so from the front door, do not wait in your car and have your child run around the corner or cross the road for safety purposes.
Arrive in Uniform
Please do not get changed at the club as changerooms are off limits. Please try your best to remember to use the toilet prior to coming to training to limit the use of the bathroom. Arrive and leave in your required uniform. Make sure it is neat, clean and odour free.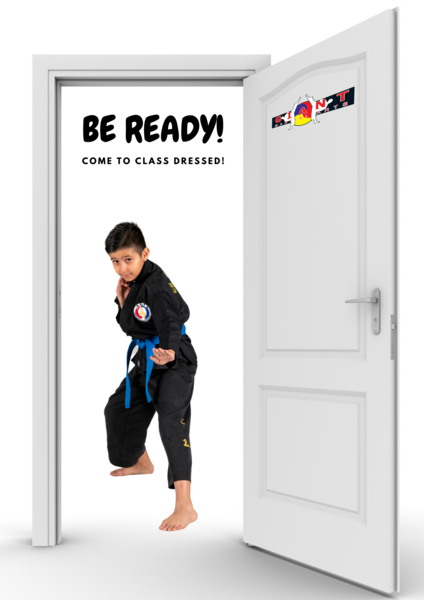 Health Checks
All Staff will be health checked each day before being allowed to work. Students and any other people will be health checked via a forehead thermometer as a condition of entry. If you are found to be 38 degrees Celsius or greater, you will be asked to go home and advised to see a health professional.
Hygiene
Hygiene has always been a strong part of our culture at GIANT. However, now more than ever all students are encouraged to use hand sanitiser and/or wash their hands upon entry and exit of the club. Hygiene Stations are set up in the club. Avoid touching too many surfaces, avoid touching your face and sneeze into your armpit. Be sure to sanitise after contact training with a partner.
Stay Home if you are Sick
If you or anyone in your household are unwell and have any symptoms of Covid-19, influenza, the cold, or any other sickness do not attend class or visit the club.
Sanitation & Cleaning
The Club will be cleaned and sanitised daily prior, during and after classes with all equipment sanitised before use. The instructor will guide you on use and cleaning of equipment each class. There be no longer be any sharing of gloves. You must bring your own gloves or purchase some from our SHOP.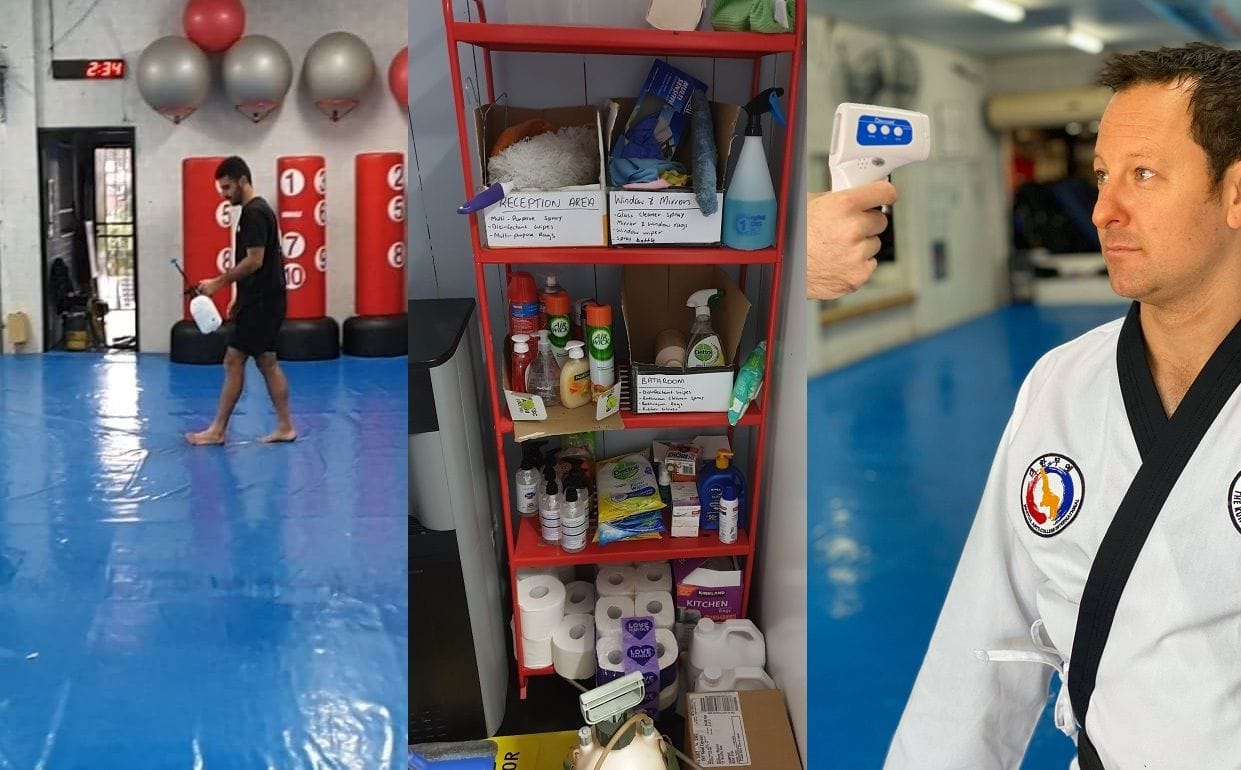 New Members
If you are a new member or would like to try Martial Arts, you can trial a Mat class with this SPECIAL OFFER!
See you on the mat!