Police Baton Grading Results
Written on the 21 September 2020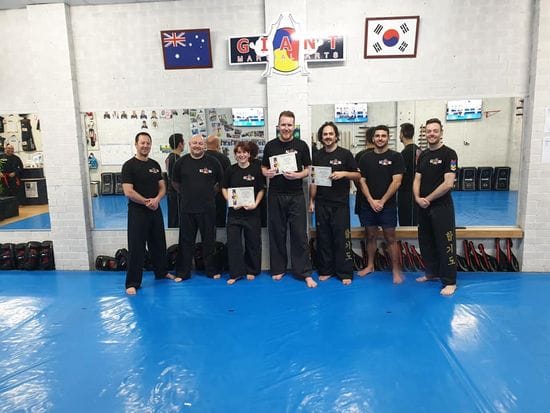 Recently we had a group of students participate in a grading test on one of the GIANT weapon systems of Short Stick Police Baton.
Congratulations to everyone who passed their new ranks!
More photos on Facebook
Check out the highlight video of the grading which demonstrates the many skills the students learnt with this weapon used in law enforcement, security and military all over the world.
Experience the effectiveness of a simple self defence weapon that can save your life. A short stick can be imitated by a timber baton, steel ruler, music recorder, small pipe or mini umbrella. Learn how to strike, block, throw, lock and choke.
The next course is the very exciting Nunchaku: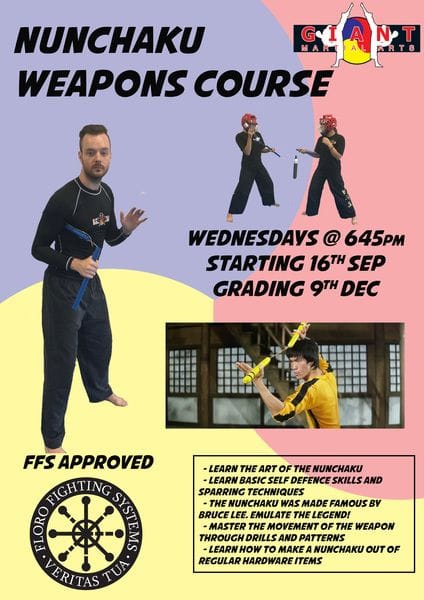 If you would like more information on our weapon systems click this link. All GIANT Weapon systems are endorsed by Coach Raymond Floro and Master Young-Seol Ryoo.