Queens Birthday Public Holiday
Written on the 19 June 2021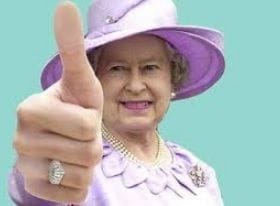 We cannot forget to say Happy Birthday to the Queen and thank her for a long weekend off!
GIANT centre will be closed for the Queens Birthday public holiday coming up on Monday 14th June.
The academy will still be open on the Saturday and be closed only on the Monday. Normal classes will resume Tuesday 15th June.
We hope you enjoy your long weekend break from training and come back revitalised and refreshed!