Richard Norton Seminar
Written on the 30 March 2019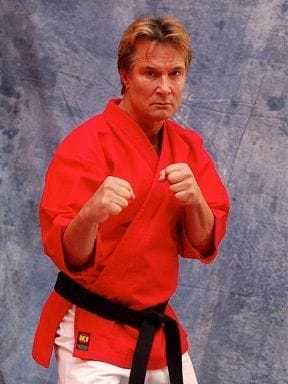 Richard Norton's career in the martial arts now spans over 55 years. He has trained in many styles of martial arts including Judo, Kickboxing and various Japanese weapon systems.
He holds a 5th degree Black Belt in BJJ under the Machado brothers, a 5th degree in Goju Ryu Karate under Tino Ceberano, 9th degree Zen Do Kai Karate under Bob Jones, Level 6 ranking under Benny the Jet Urquidez and an 8th Degree in Chun Kuk Do under the legendary Chuck Norris.
Seminar is on Wednesday 17th April starting at 6.30pm. Tickets are $100 and limited to 30 spots, only a handful of spots left. This will be an experience that you will not forget. Being hosted at our friendship school the Sheedy Personal Defence Studio in Taren Point.
Come along with Instructors Giorgio, Anthony and student leaders Gabriela and George.
See some footage of his explosive speed and power below: