Successful Dual Master Knife Defence & Kicking Seminar
Written on the 28 August 2018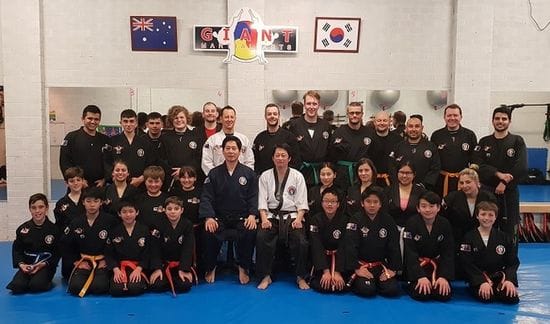 Not one but TWO Masters came to GIANT for a super two hours of Martial Arts training on Wednesday the 29th August 2018.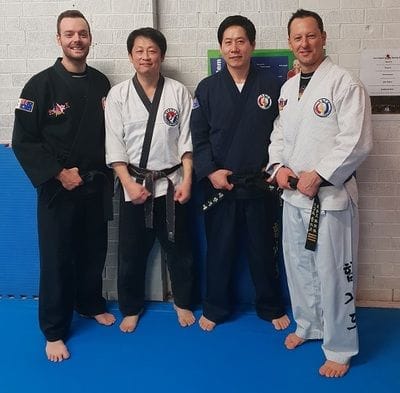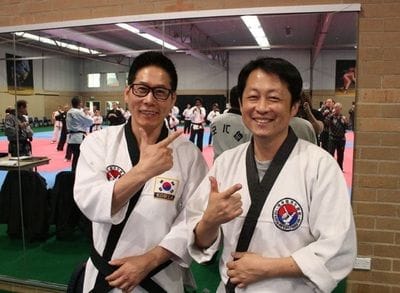 GIANT students had a great time, got to rub shoulders and train with 8th Degree Black Belt Master Ryoo and Master Guak, got great photo opportunities and took away alot of cool techniques to keep. Master Ryoo covered some basics on knife defence and Master Guak covered kicking techniques for competition, self defence and showed specific ways to kick to not damage your joints so you can continue to kick into the later years in life.
It is great having access to such wisdom from an 8th Degree Black Belt Korean master as there are not many left at this level in Australia and most of them have retired back in South Korea, we are lucky to have them still around to share their knowledge.
To those who missed out, let's hope there is one next year! Seminars like this are hard to come by...
It is very hard to cram two awesome hours into two minutes, however we tried our best :) enjoy the video footage of the seminar below: