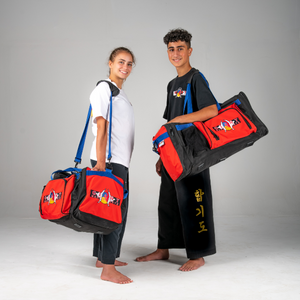 GIANT Sports Bag
Product Price: $74.99
Item Code: GIANT Sports Bag
To carry your uniform, clothing, shoes, water, towel, workbook, sparring gear, training weapons and much more.
Spacious with 4 pockets.
Quality stitching with Printed Designs.
GREAT VALUE!!!
Make sure you label your name clearly under the logo with black texta so you don't misplace the bag amongst all the other GIANT bags in the locker room!