Coach Ray Floro "the man with knives"

Eskrimador Raymond Floro began his martial arts training at age nine. He became a NSW State champion in Fencing by the mid-1970's. He studied Balintawak Arnis until the early 80's. Soon after he was introduced to Grandmaster Tatang and the Kalis Ilustrisimo system.
By 1989 he had received countless hours of one-on-one instruction with Grandmaster Tatang and was awarded full teaching accreditation by Grandmaster Tatang and Master Diego and was tasked to disseminate the Ilustrisimo system.
Coach Floro is the most senior Kalis Ilustrisimo representative in Australia today and stays closely connected to his friends and mentors still in the Philippines. Together they maintain the integrity of Kalis Ilustrisimo worldwide.
He is also a 3rd Degree Black Belt in the late Edgar Suliite's 'Lameco Eskrima' and a Black Belt in Sagasa (Filipino Kickboxing) but his true love is Ilustrisimo. Ilustrisimo is a martial art complete in itself and easy to learn and as such is also a perfect complimentary system.
Coach Floro then developed Floro Fighting Systems (FFS) - a realistic, simplified method of dealing with armed and unarmed confrontations and specialising in the awareness and defence of edged weapon assaults.
By discussing and formulating formal training programs and teaching guidelines, FFS has now been adopted by military personnel and law enforcement worldwide. Several Law Enforcement and "SWAT" personnel have also chosen to use the principles in their training academy.
Regular clients receive private lessons, their professions ranging from Office Workers, Security Personnel, Air Marshalls, Commercial Pilots, Business Owners, Military Instructors and personnel and Martial Arts Instructors.
Raymond was also the "Training Leader" for the US based "Guardian Angels" Safety Patrol. Raymond formulated and taught a training regime suitable for recruits to use in the submission and arrest of offenders in the enclosed spaces of trains. He also led patrols throughout the subway network and "streets". Ray has also trained with the famous Dan Inosanto who is best known as a training partner of Bruce Lee.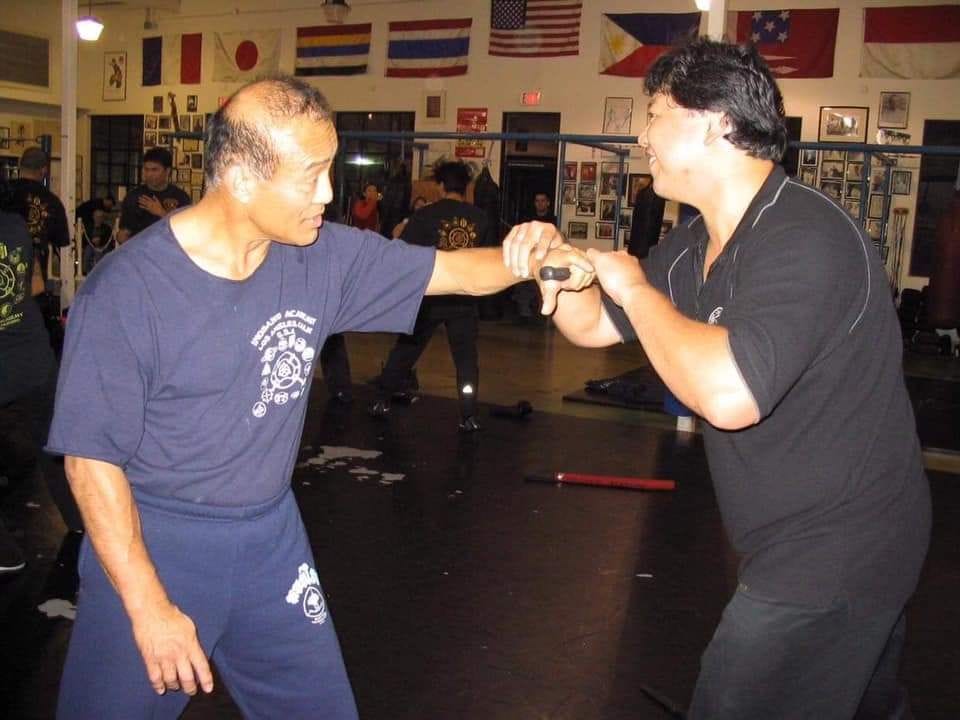 Raymond has instructed internationally:
US Special Forces,
Korean Special Forces,
various SWAT teams,
New Zealand Police
Formal presentations for various Tactical Response Groups and Victorian Police
Members of the Australian Federal Police and Military have individually sought private instruction.
FFS has now been officially adopted by:
Australian Defence Force,
NSW Police and
QANTAS Airlines
JetStar
Coach Floro has been the weapons coach to GIANT Instructor Anthony Repice since 2016 and has helped enhance the weapons training principles in the GIANT Curricula.
Read more about him on his website www.rayfloro.net