Hapkido Grandmaster Young Seol Ryoo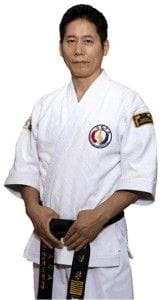 Our friendly Master originates from South Korea and began training martial arts in the mid 1970's, well over 40 years of studying and teaching various martial arts, predominantly Hapkido.
His benevolent nature presents peace and harmony yet he has a formidable arsenal of techniques to share. He has strong affiliations with Hapkido's largest organisation the Korea Hapkido Federation (KHF) which ensures unity for our academy. Master Ryoo is commended by many Korean and Australian martial artists alike for evolving his Hapkido training together with Instructors Giorgio & Anthony and his Black Belt team to keep his curriculum modern and on the cutting edge. GIANT Instructors Giorgio and Anthony have trained regularly with the Master since 2004, Instructor Anthony has been his longest ever serving full time student.
Grandmaster Ryoo has accredited himself with: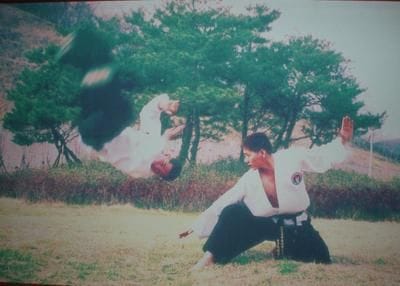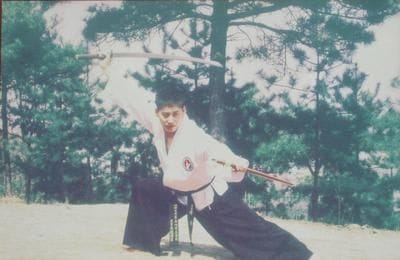 Grandmaster Ryoo arrived in Australia in 1999 with a team from South Korea known as the "Korean Tigers" to demonstrate Korean martial arts promoting Taekwondo at the 2000 Olympic games. See videos of this team in action below.
He started teaching shortly after at the Australian College of Sports and then began his own school called Young's Martial Arts, two other masters Yong Kil Kim and Jaesung Shin followed him in this venture. A few years later in 2007 he formed the Hapkido College of Australia and then the Martial Arts College International which it proudly stands today with many affiliate schools in Australia, South Korea and the USA.
See a short introduction video made back in 2009 featuring Grandmaster Ryoo, Master Kim and GIANT Instructor Anthony Repice displaying techniques. There is also a brief compilation of the history of Hapkido and Grandmaster Ryoo's influence that was edited by his student GIANT Instructor Giorgio Repice, who made this short tribute when he received his 1st degree black belt in 2008.